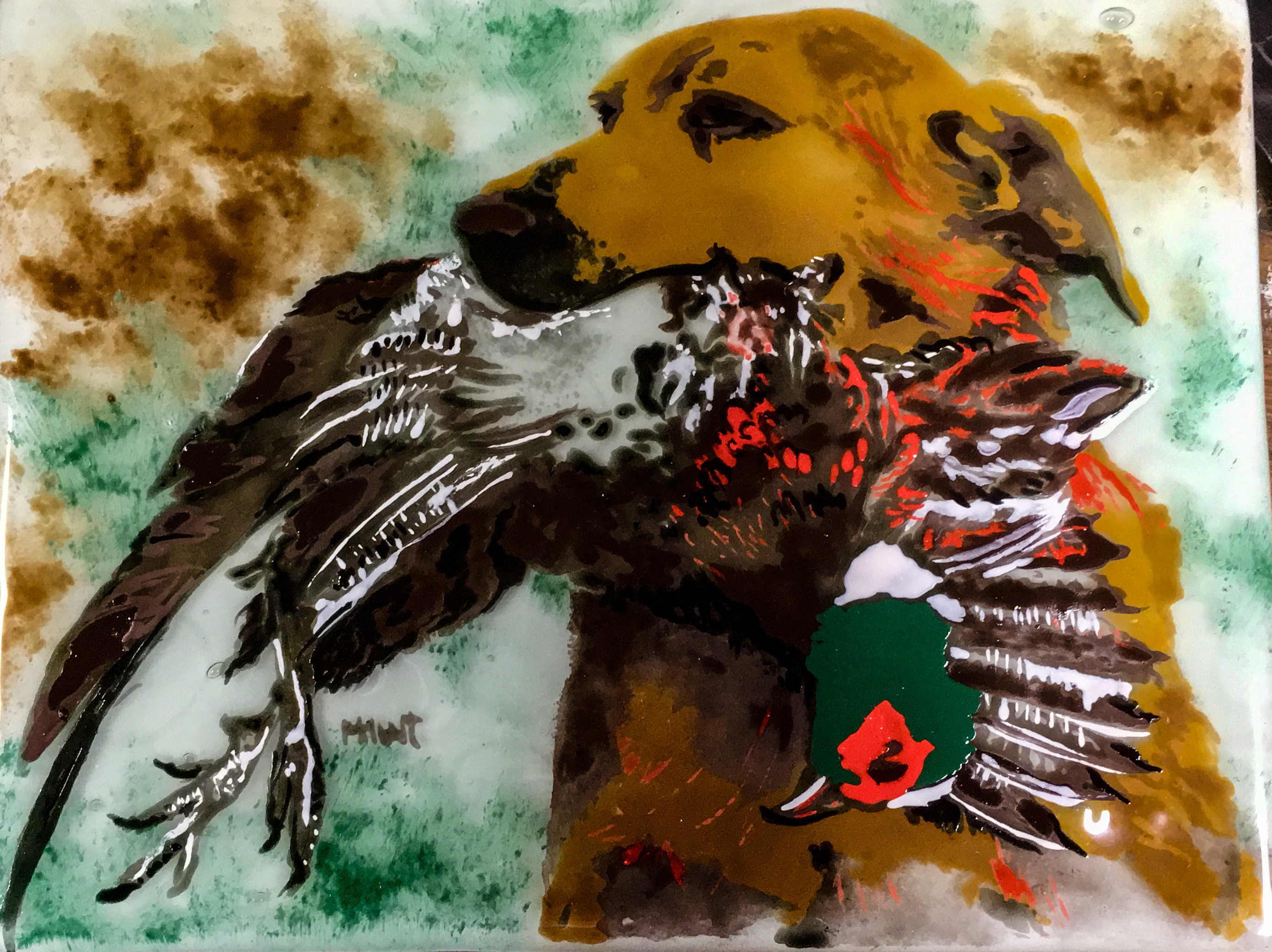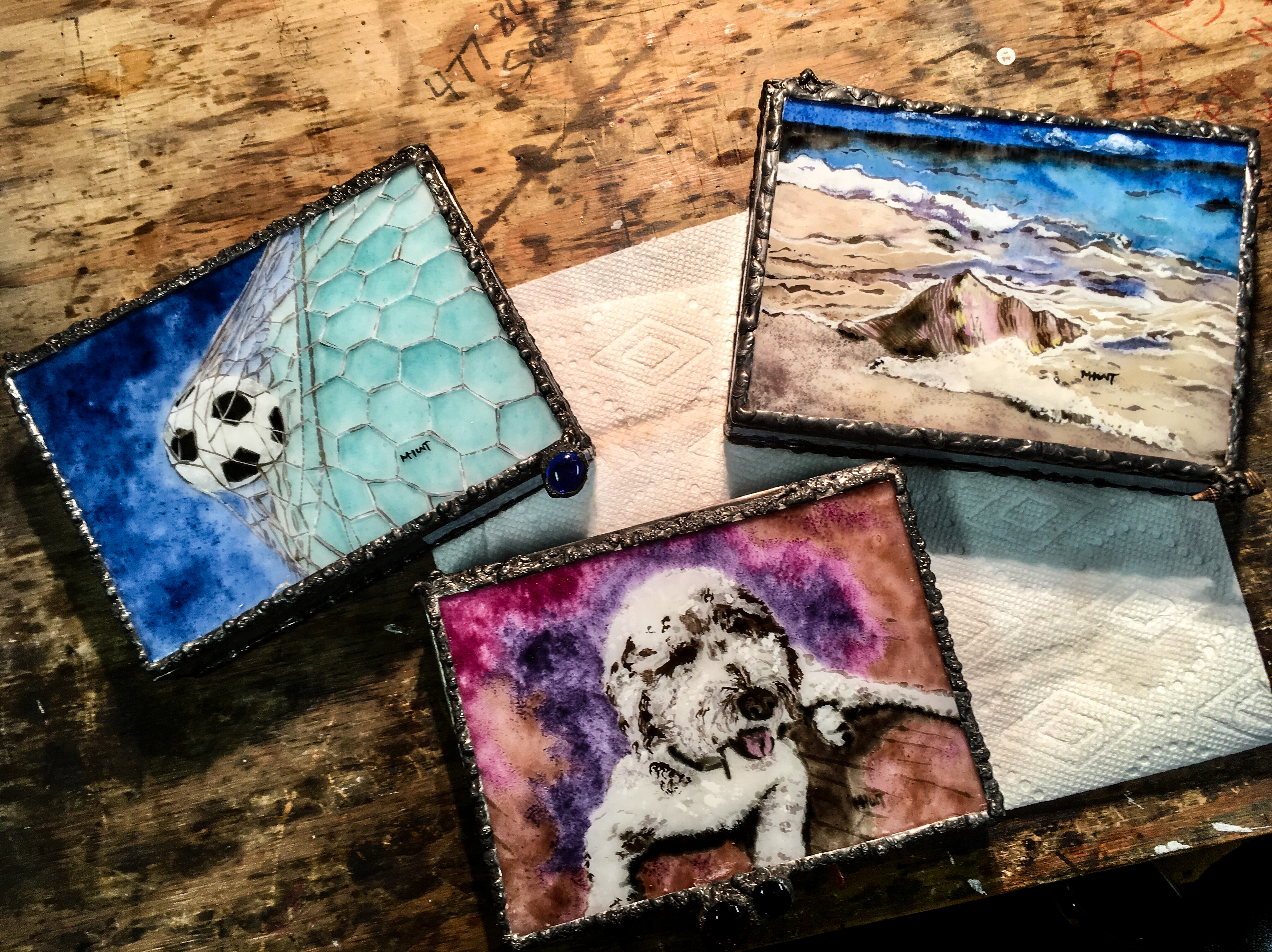 The boxes on this page represent my own unique process. Layering crushed glass and powders then fusing in-between the layers to make the glass permanent, until the design has been built up to my satisfaction.

The slabs of glass, once the design is complete, generally, I continue to make into treasure boxes.
Some clients have had them framed to hang on the wall.

I do not have set prices for this process as each project is unique.
The process can easily have 12 or more trips to the kiln, making this an expensive process, and VERY unique.

Most of the custom orders have been for pets or favorite animal, any subject is possible.

Some of these boxes have been custom ordered and are gone.
A few are still available, so inquire.

Due to the expensive nature of this process, I do not teach it.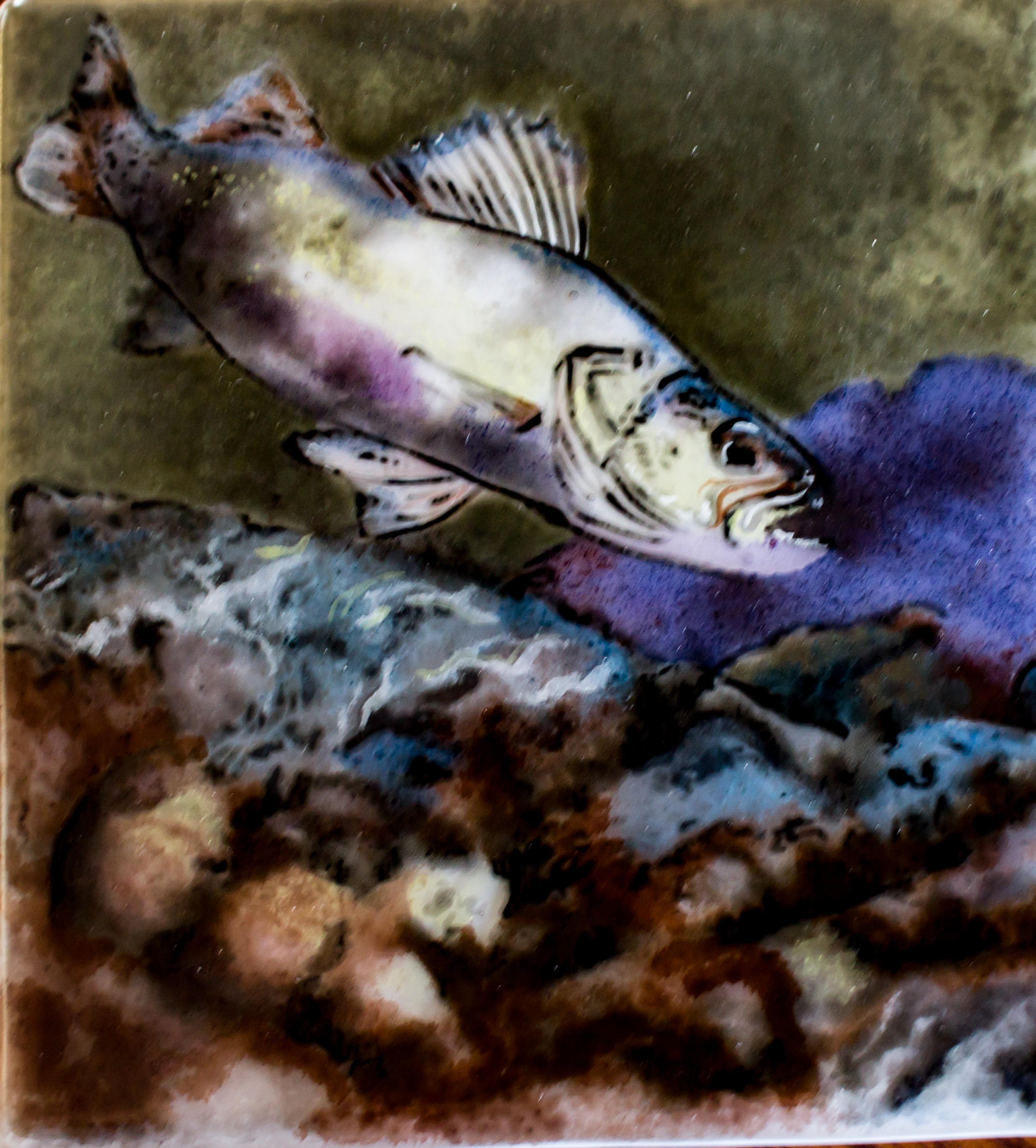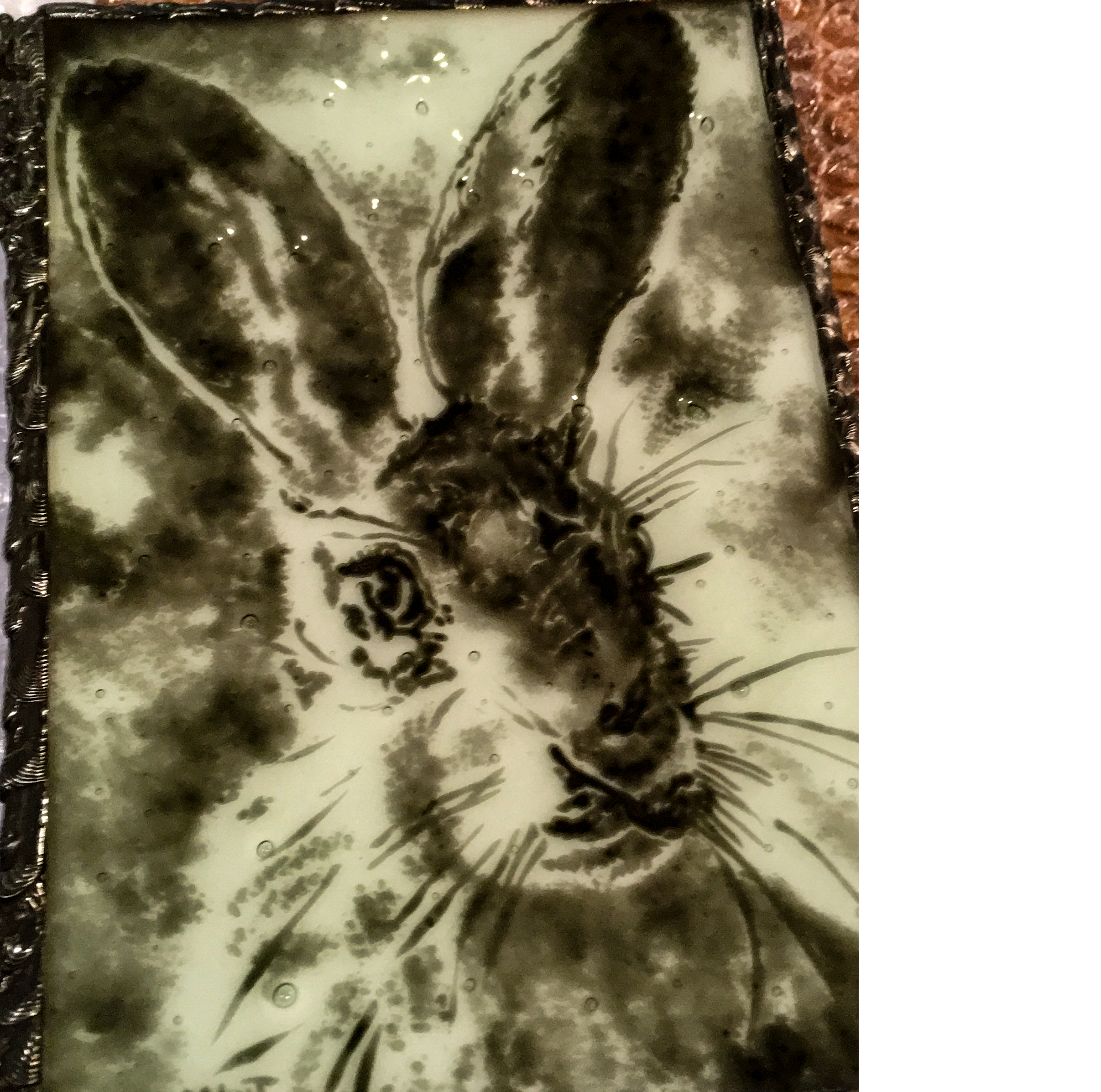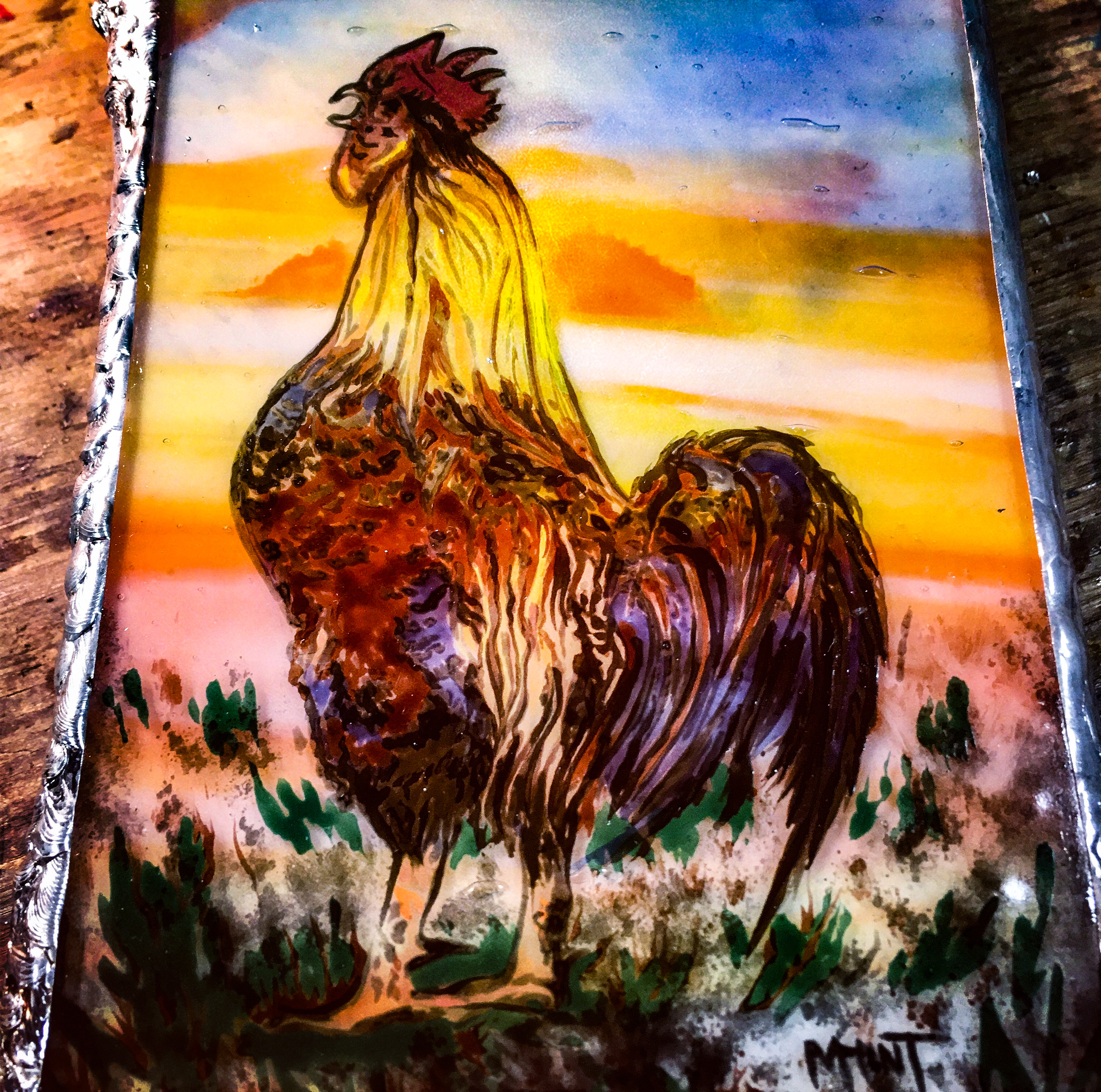 Example of Black and White Dog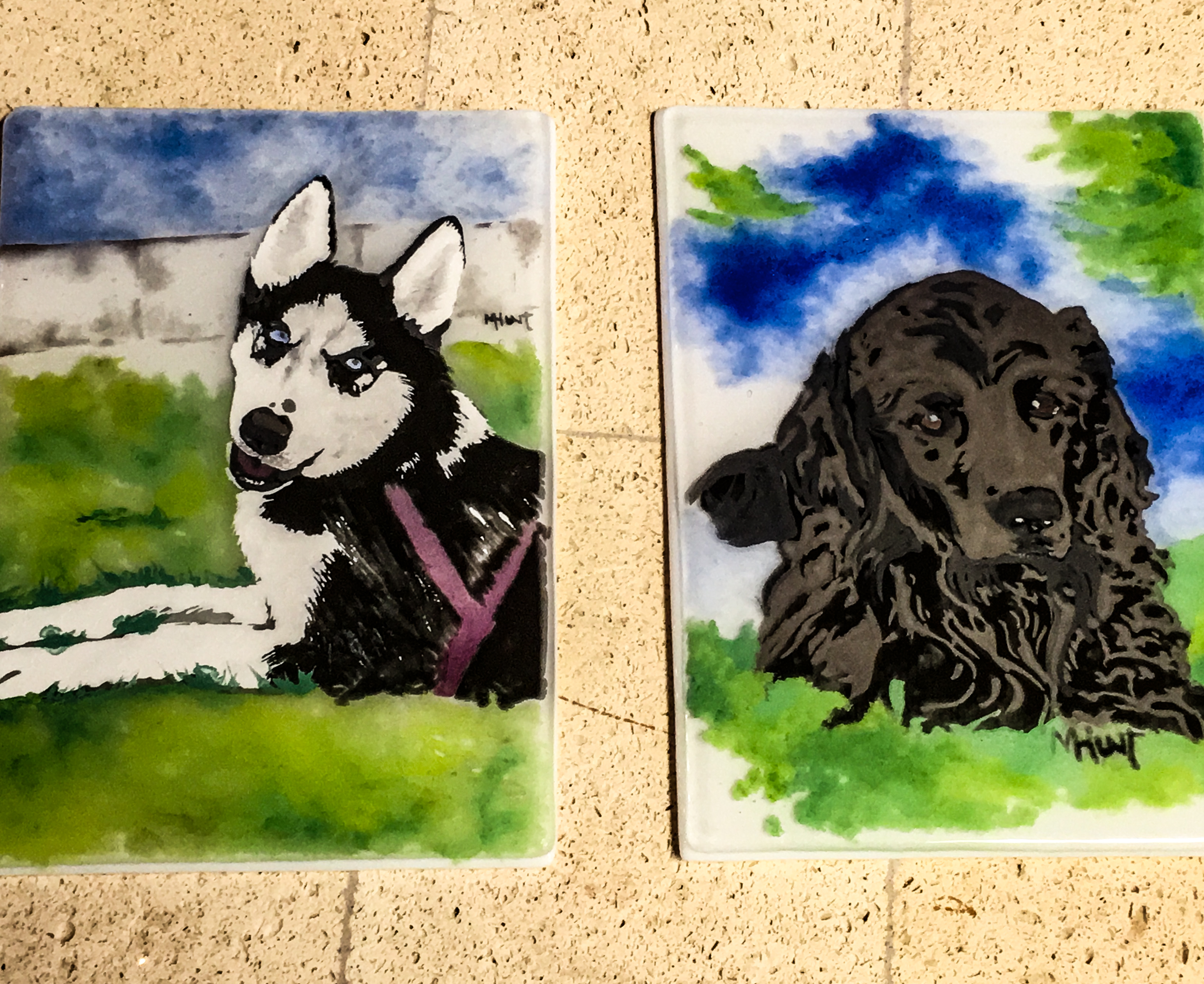 Portrait from YOUR provided image