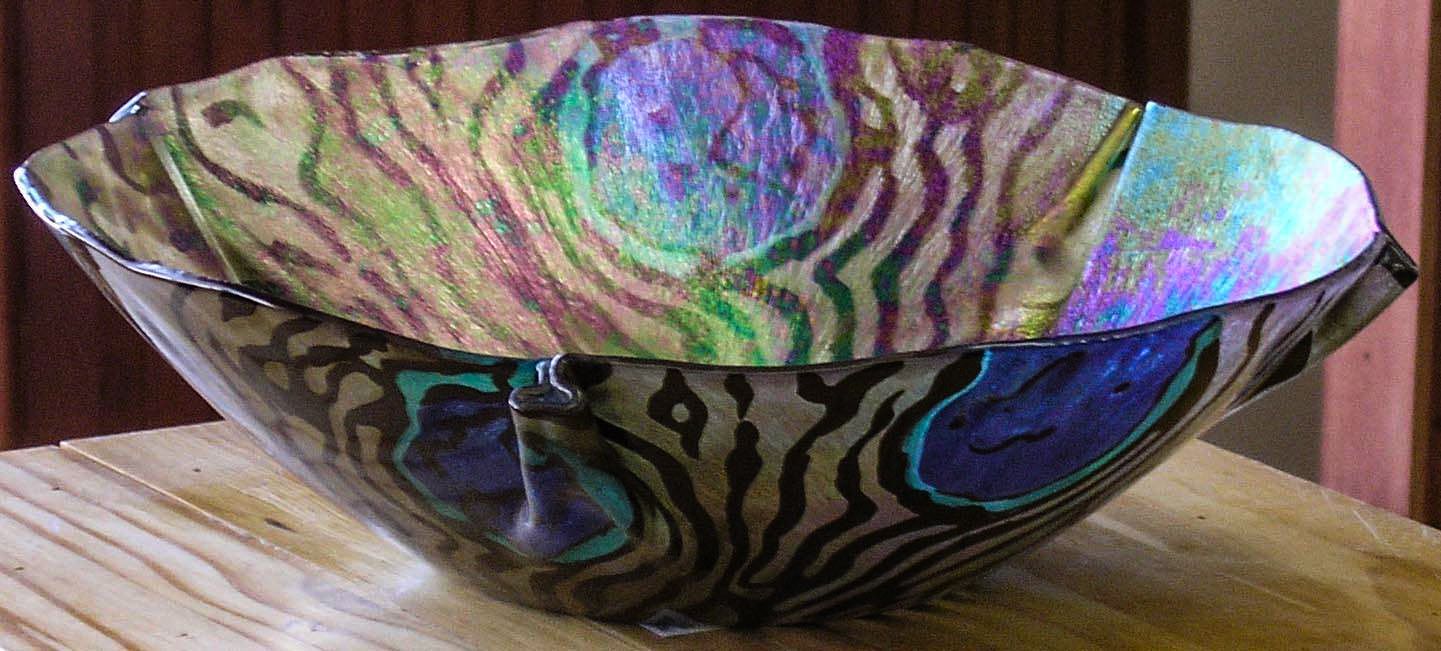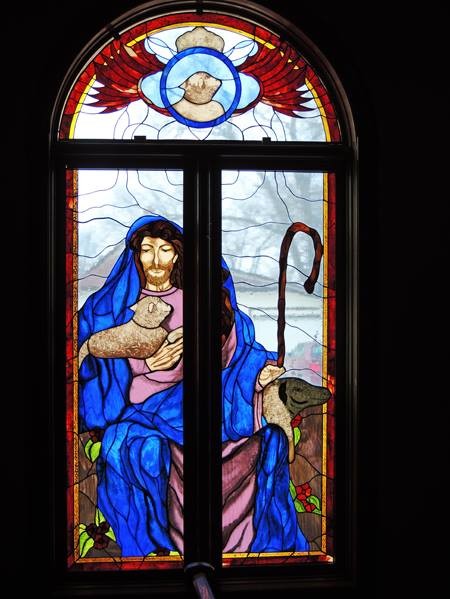 Glass. Such an interesting medium! Worked cold to make panels for windows or use as a focal pendant in jewelry making.
Warm glass uses heat to move from a solid form into a molten form and be manipulated into a new shape.
Hot glass requires a team to help shape the molten form into vessels and sculptures.
Glass is challenging and very rewarding to work from. Nothing is guaranteed when working in glass because there are too many variables to work through. This where skills are necessary. They help tip those odds to the crafticians favor.

Classes typically begin in cold methods.
However, if fusing glass has always been your passion, we will begin there.

Come learn a centuries old craft by gaining confidence in all the skill levels.
Learn the tools and the tips of the trade.
Not quite sure yet.
Let's chat and build you a class!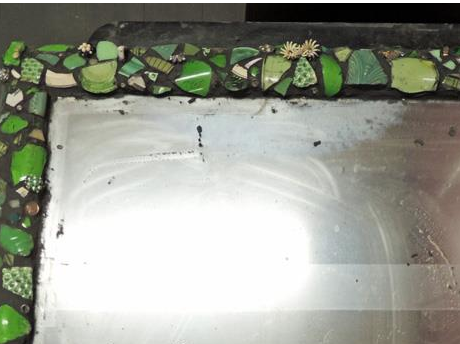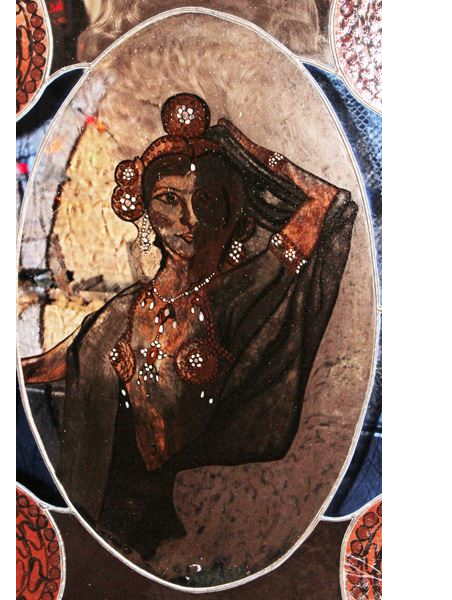 Staining and Enameling, "Painting" glass.
Using crushed and powdered glass that have minerals and ores that strike the color in the kiln.
Learn the techniques used for centuries old processes. How to apply the elixir; and then firing schedules. Then how to determine the look that means cured in the kiln. And then, have made new glass with your design.
​(multiple firings are required for most projects, this is a lengthy class)
approximately 50 hours.
All supplies included.
Lets chat about your project!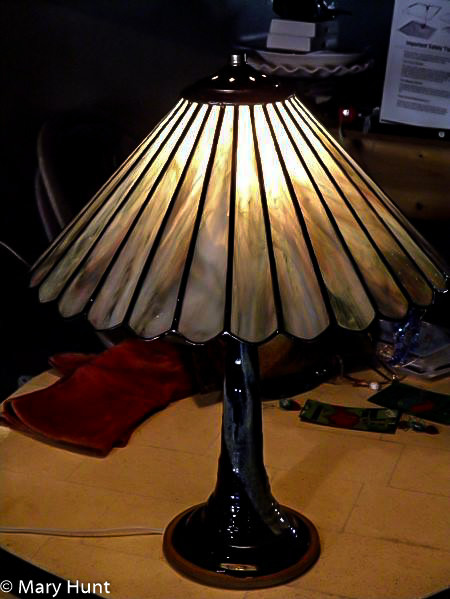 Lampshades.
Shown is a panel lampshade. Generally, an intermediate project.
Tiffany style shades are an advanced project. (done in the classroom totally, discussed to make our plan)

Materials are not included in lamp making class.
Must have at least completed 1 panel and be accustomed to the tools of the trade.

I am guiding you through this but, you should have all the knowledge needed already.
I can not estimate a time line. Each project is different.

Come on in to discuss your project.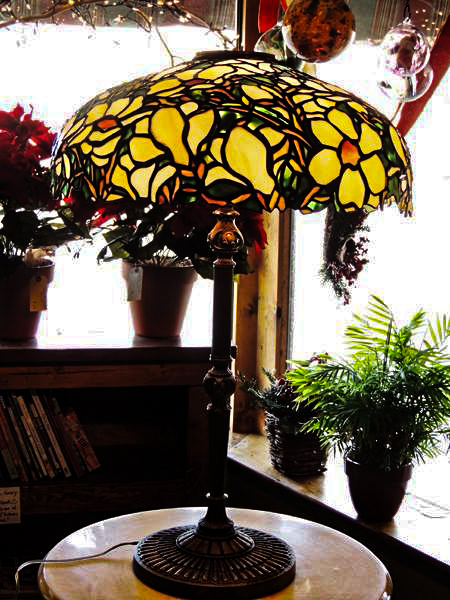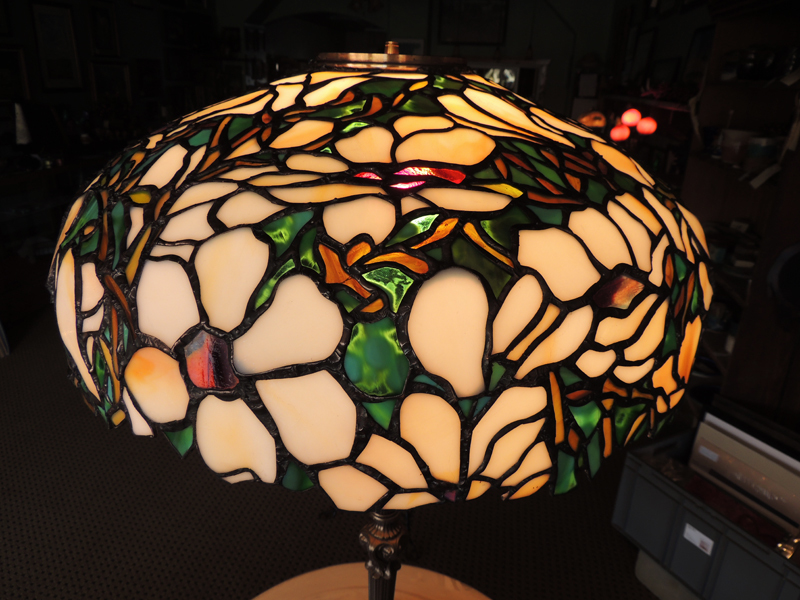 Tiffany Lampshade.
A tiffany style lampshade requires and mold, and many pieces of glass.
The shade shown "Magnolia" is a very large shade and there ARE smaller patterns to use with smaller forms.
All this is discussed in a planning meeting.
schedule yours to get started.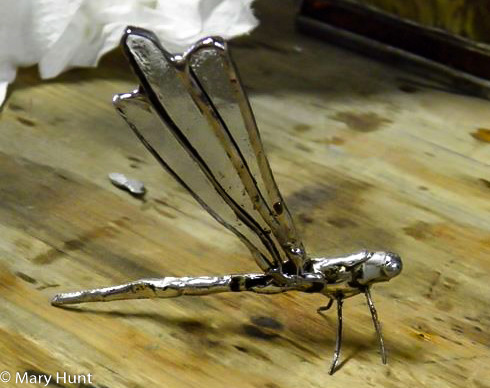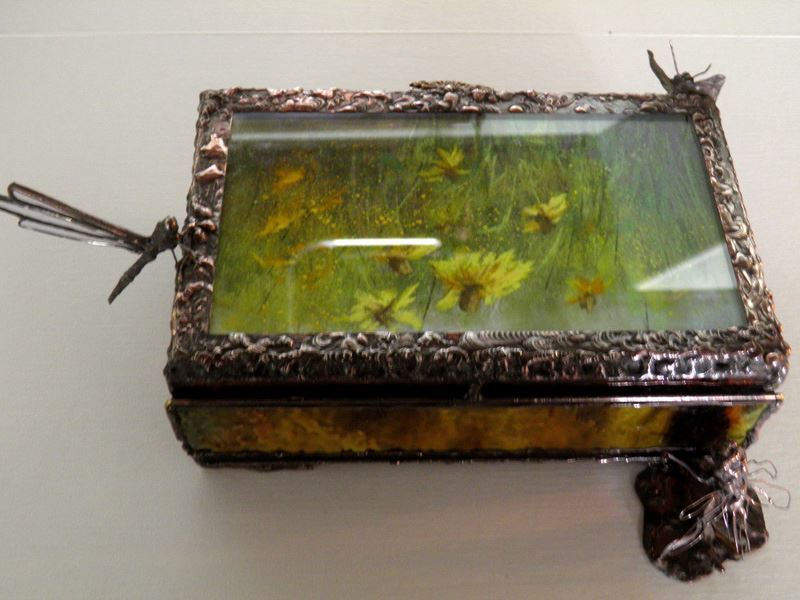 Box-making.
your first box will be a basic variety. Learn how to measure for the lid and sides. Then construct the box.
Put on the lid, and build the hinges.

Advanced box making might include sculpting the seams and additional talents to learn are sculpting figures with solder and copper sheet.

Building the basic is approximately 5 hours, the first couple of times.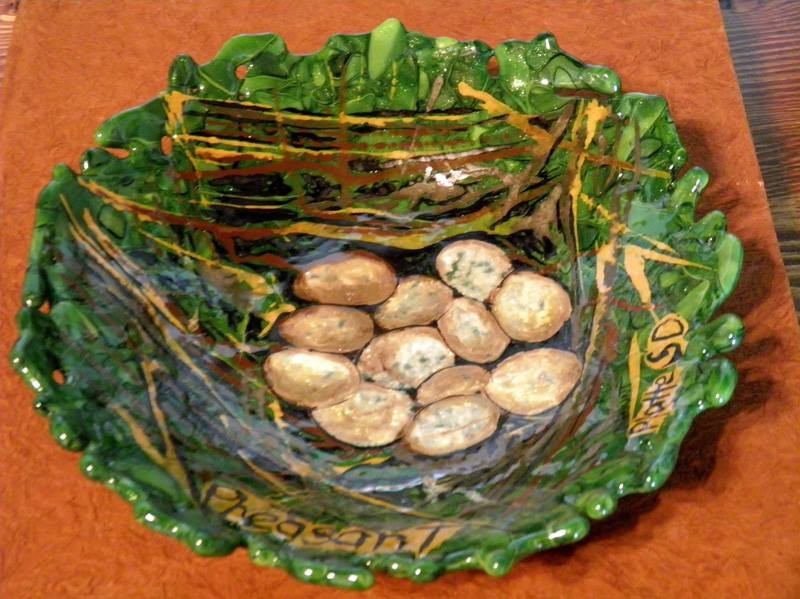 Glass Fusing.
Learn glass chemistry 101. Learn kiln basics.
Work through a project fusing a vessel.
A bowl or a platter.
Then the next firing you will learn to sagg the slab over a mold.
Learn to prepare the mold so glass will not stick.
Learn how to schedule the firings determines by glass used and thickness of the
project.

Materials for one vessel and kiln firings are included in the class fee.
Hours can not be predetermined.
Schedule time to discuss your project plans.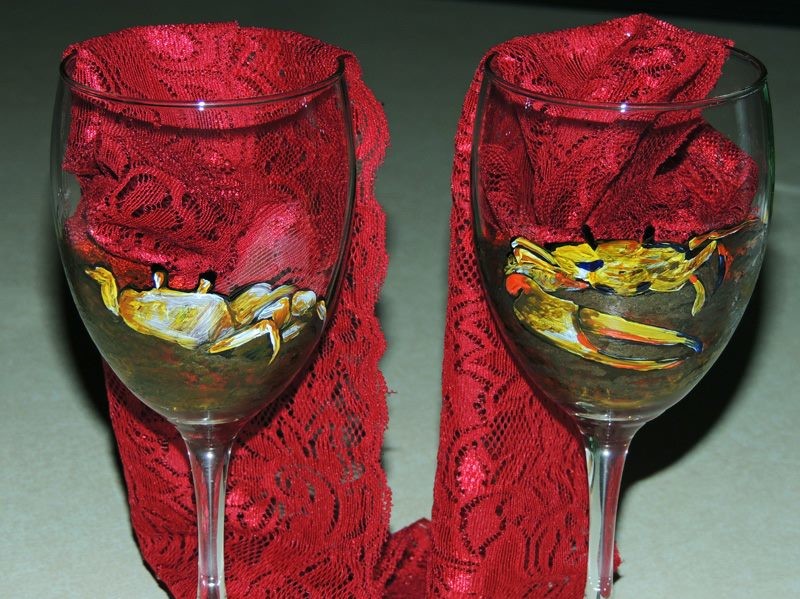 Manufactured glassware painting.
Using hobby paints to embellish market glassware.
Learn how to get a design onto the glass and make it stable for use.
This process is not only a perfect personal expression, it is great for gift giving.
Also, a party favorite for ladies night out.
​Terrific for youth activities as well.
Approximately, 3 hours and then it fires in the household oven.
Inquire if you are interested in classes.
Individually or in a group!

mashemeral@midstatesd.net