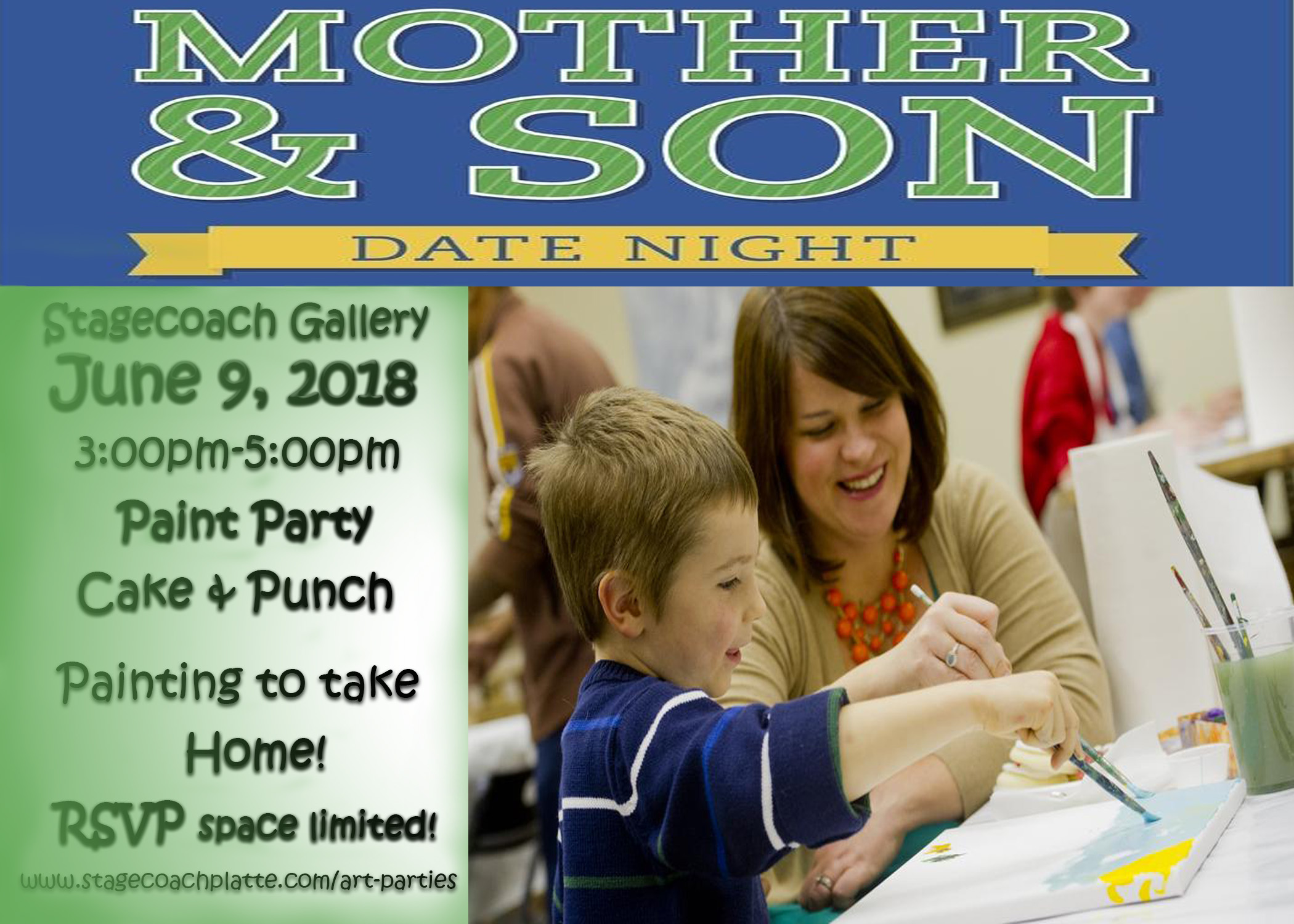 Mother Son Date | 4:00 AM - 5:00 AM
EVENT FILLING FAST
1/2 full
Mother and Son(s) are invited to have a Date Event.
Cake and Punch
with a guided Painting to take home.
Spend some quaility time with your son celebrating together with a lasting memory of a painting to always remember the time.
$45.00 a couple $15.00 each additional son.
Space is limited so
RSVP quickly
!
contact:
mshemeral@midstatesd.net/605-337-2308
www.stagecoachplatte.com/art-parties
Event Location
Stagecoach Gallery or possibly RHLeast
RSVP
Photoshop Workshop
Beginning at 9:00 am promptly
, as we have a lot to cover. Ends about 4:00 pm. For a beginner or to refresh your skills. The tool box and 2 full projects are extensively covered. Encouraged to bring your own images to also work with!!.
Lightroom will be refreshed as well. Snacks are provided, bring your lunch or head to town during the break.
$150.00 Full and EARLY BIRD SPECIAL: $130.00
Contact:
605-337-2308/mshemeral@midstatesd.net
to reserve your place!
LIMITED Look on Special-workshop page for more information

www.stagecoachplatte.com/special-workshop
Event Location
Stagecoach Gallery hosting at RHL east
RSVP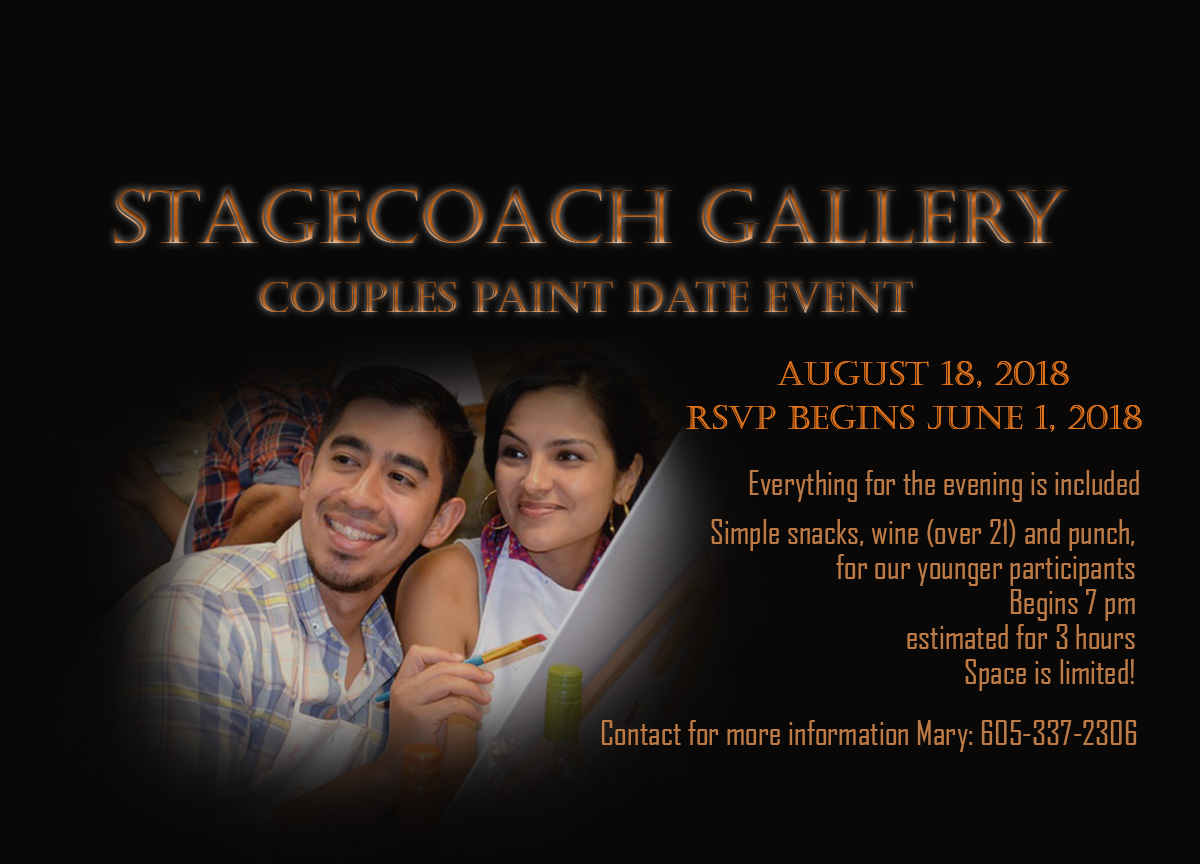 ; Couples Painte Date | 7:00 PM - 9:00 PM
ALL supplies are provided for painting project. Simple snacks, wine, maybe beer? (over 21) and punch for our younger participants.
Space is limited: RSVP begins June 1, 2018
These Events fill fast!
$60.00 per couple!
www.stagecoachplatte.com/art-parties
Event Location
to be announced
RSVP