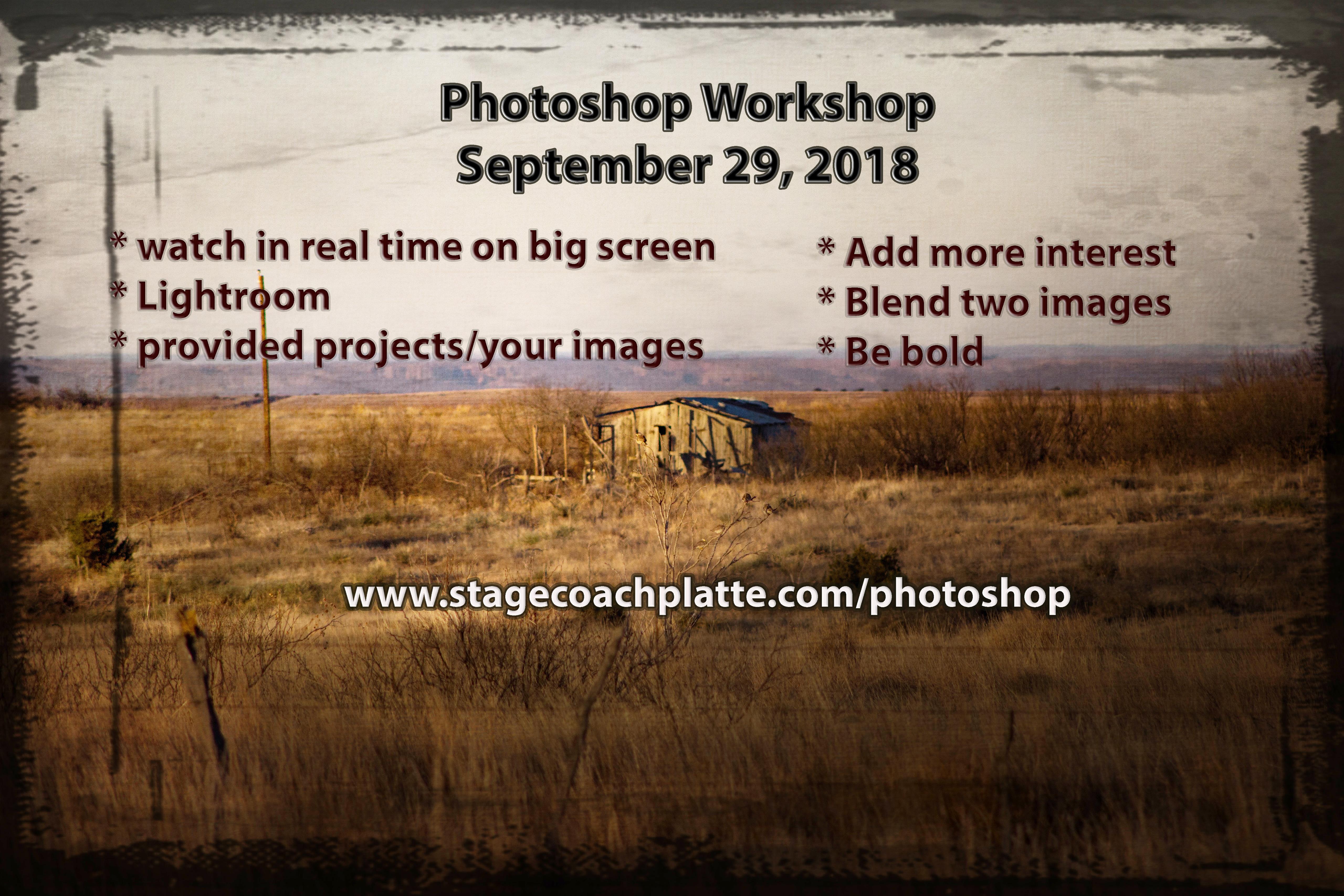 Photoshop/with Lightroom Workshop
Hands on lessons for Photoshop.
Learning how to alter your pictures, taking away or adding to, changing the story. Altering the mood, enhancing the ambiance. Layering and vector layers, adding special layer approaches. Adding text. Learn how to change the size appropriate to the theme with out losing the proportions, and so much more.
Read about SOME of the things we will go over. handouts go home with you. We begin promptly at 9
www.stagecoachplatte.com/photoshop
$100.00 pay in advance
Event Location
Stagecoach Gallery
RSVP