This page is showing some of the vast possibilities of custom work.
If you see a piece that sparks an idea from your imagination, yes ..this can be produced!

Deadline for submitting a Christmas project, is September
there is no guarantee your will be included as it depends on the list ahead of your inquiry
first come first served

For your special project, send me:
an image
we discuss the size
time line
particulars to bring forth
and I commence bringing the project to life
contact me:
mshemeral@midstatesd.net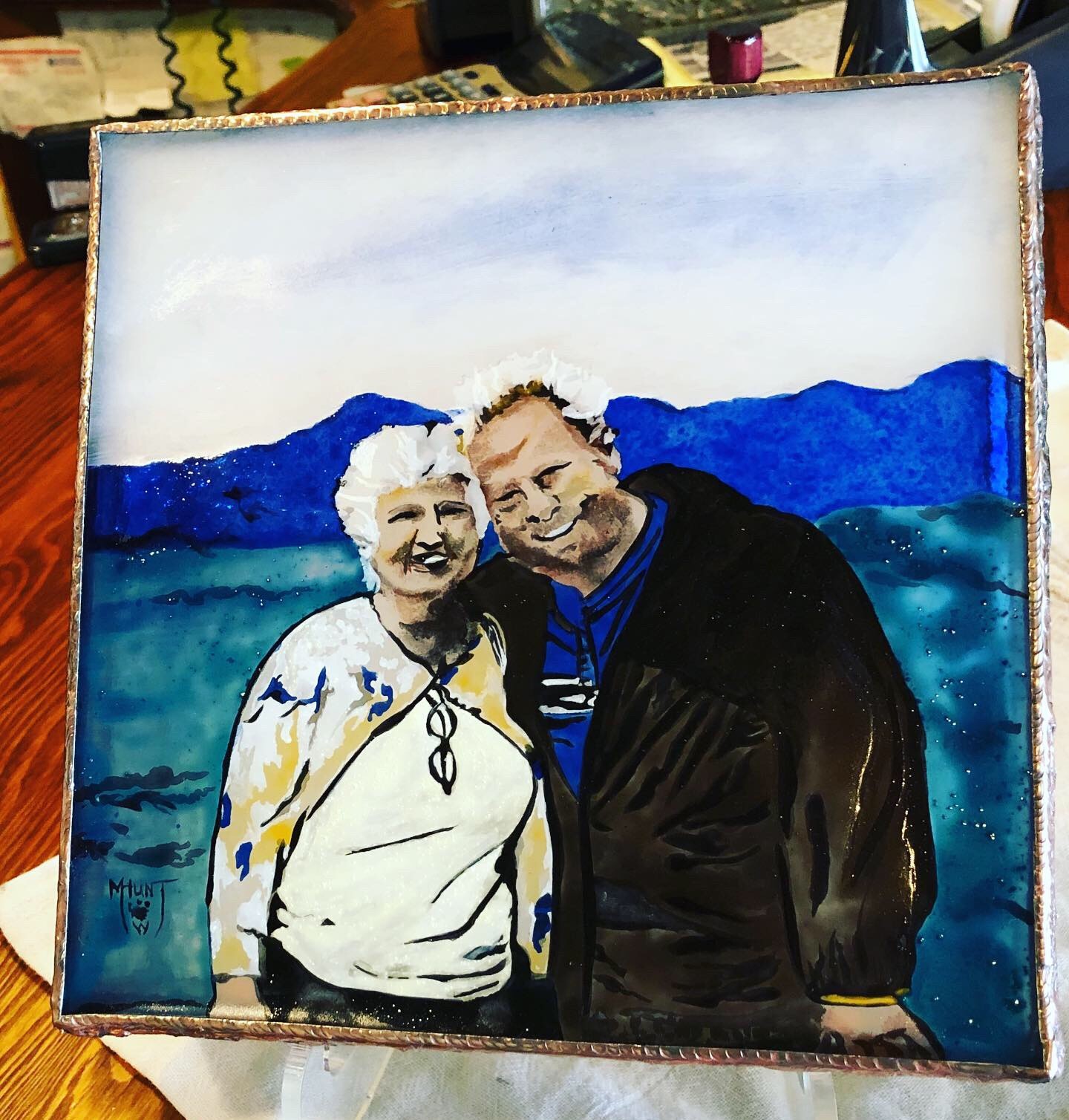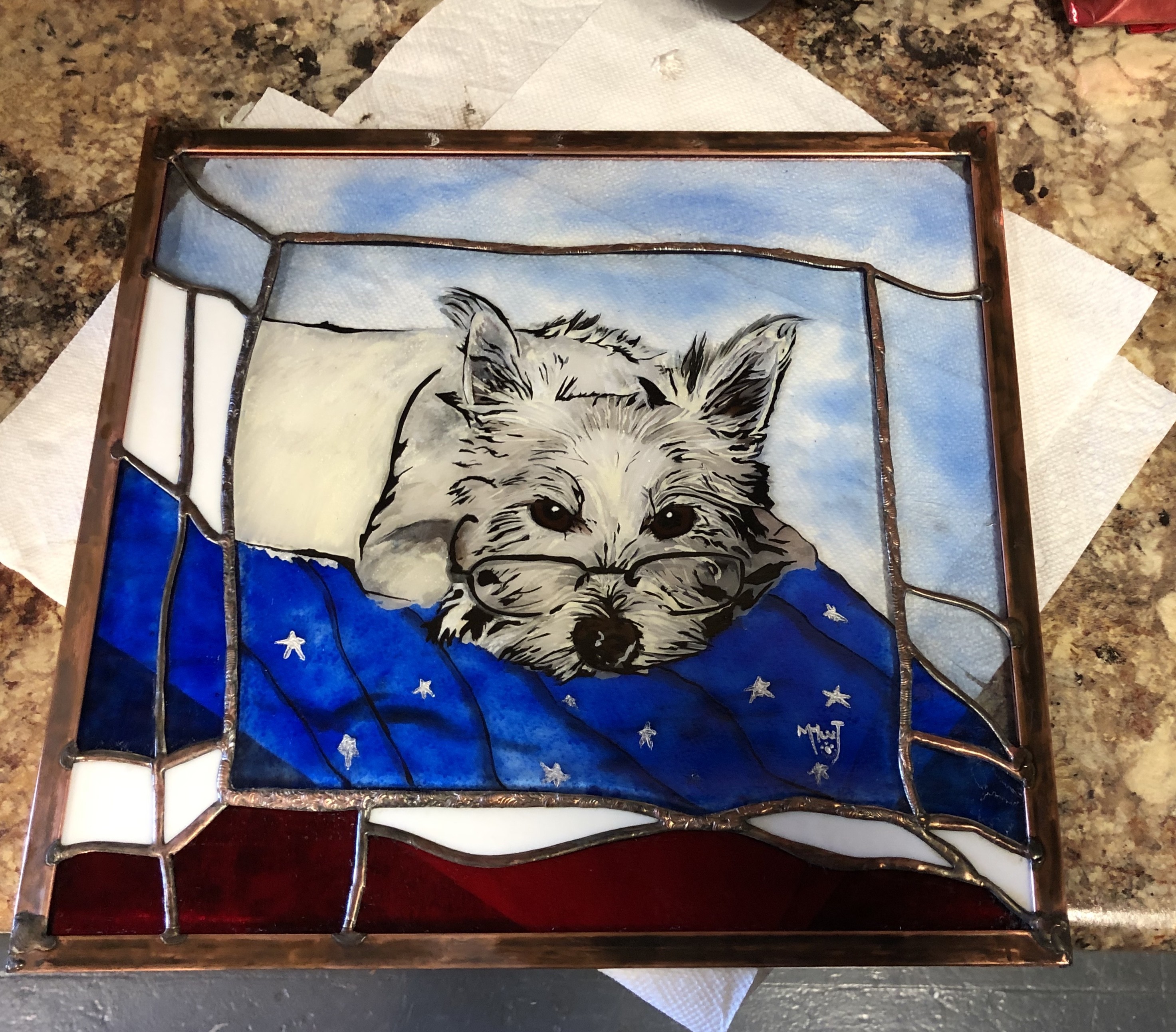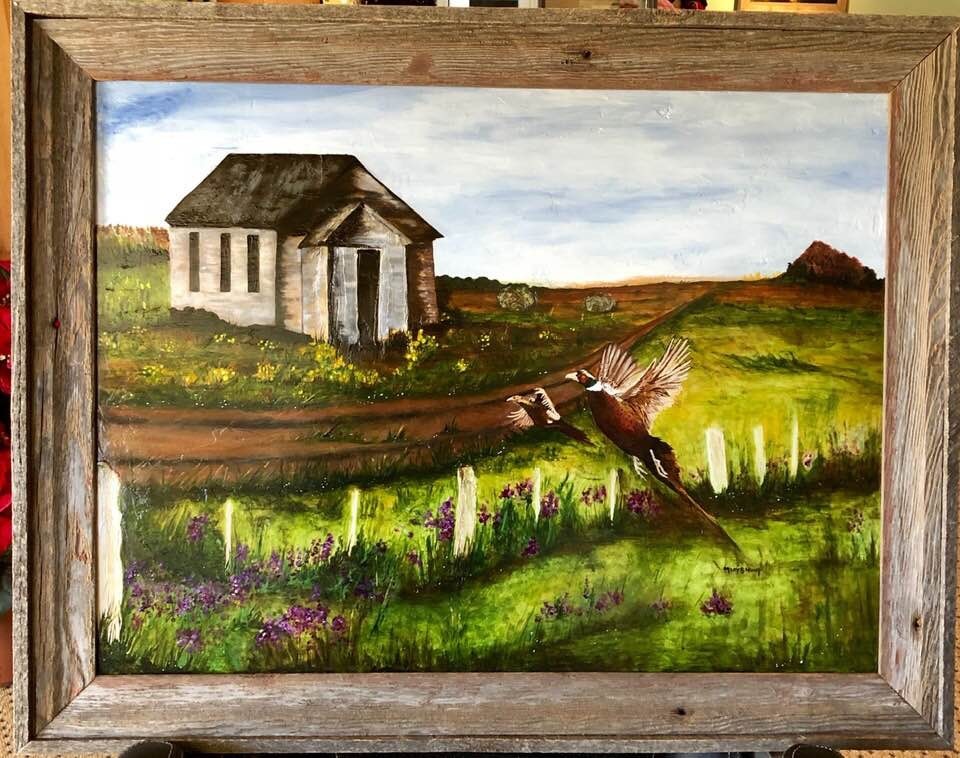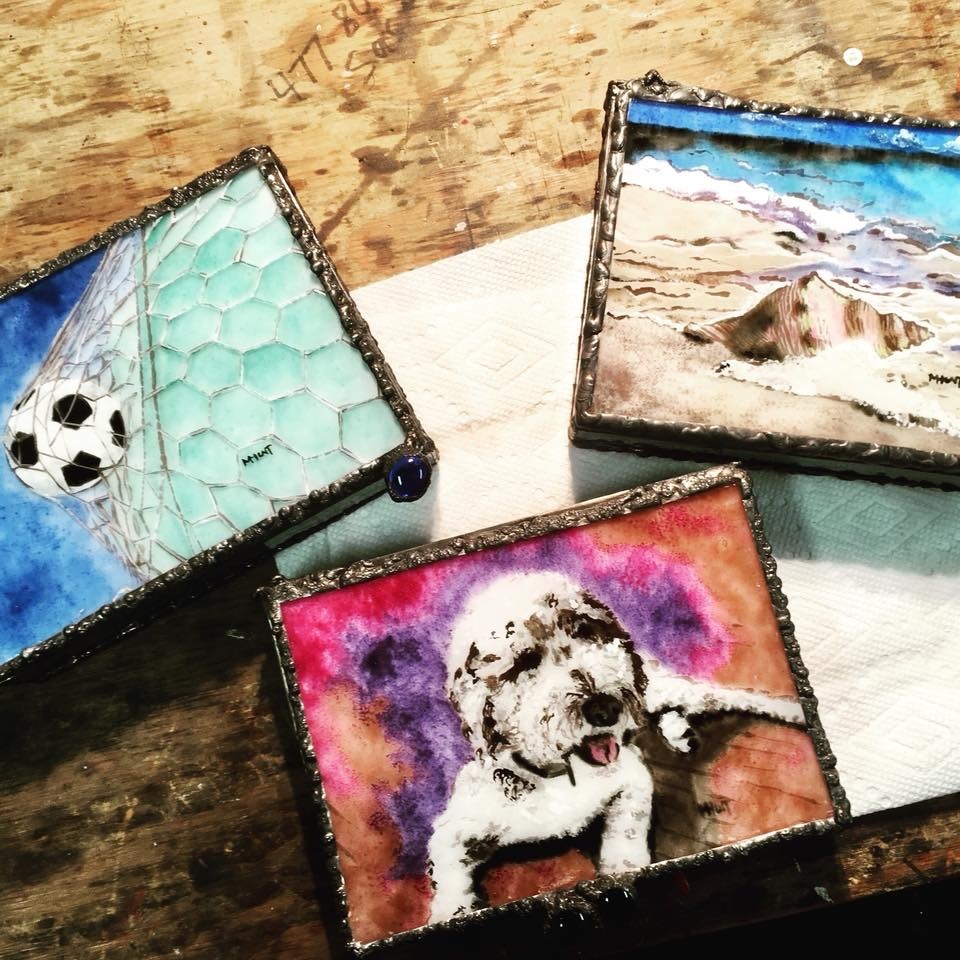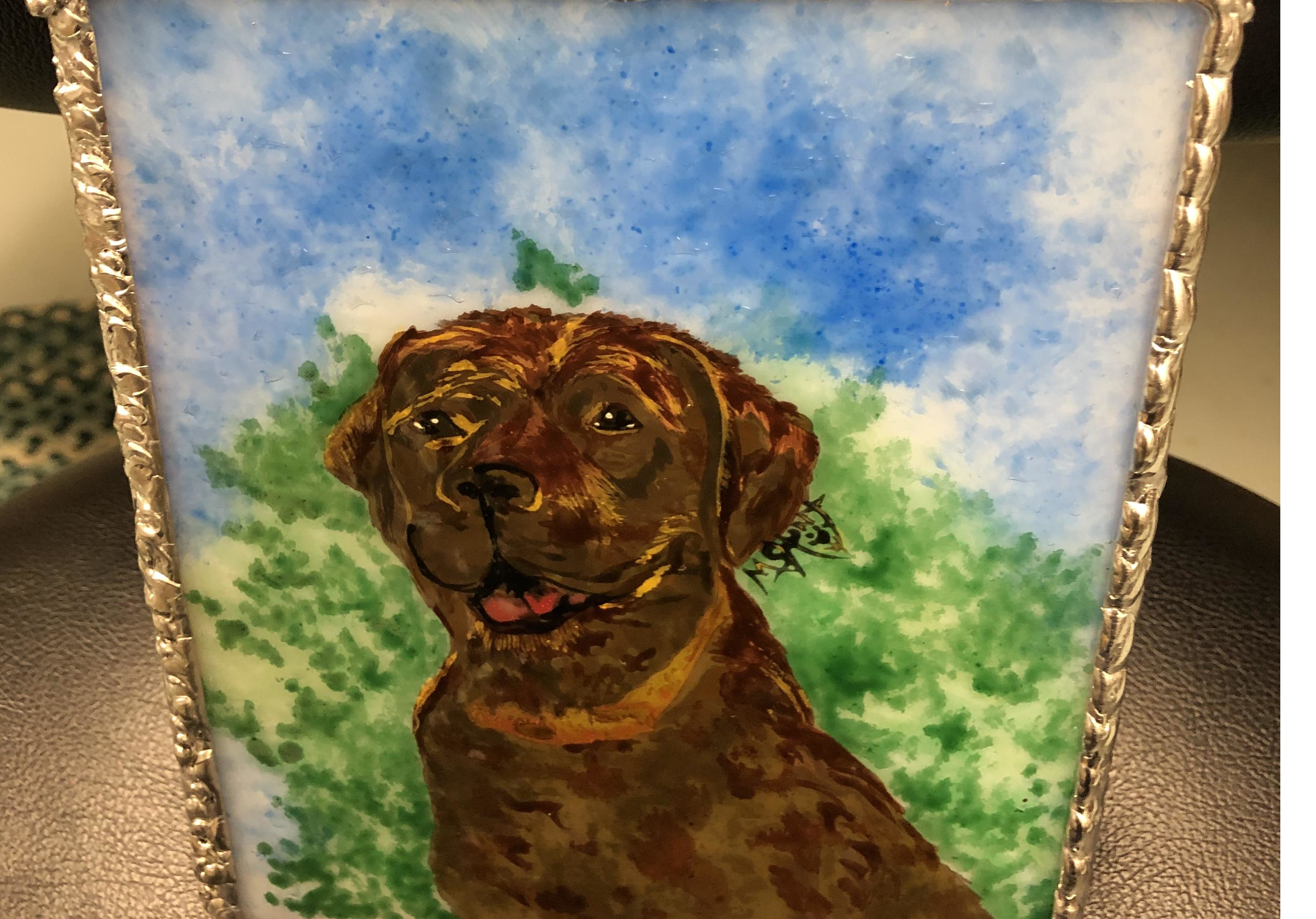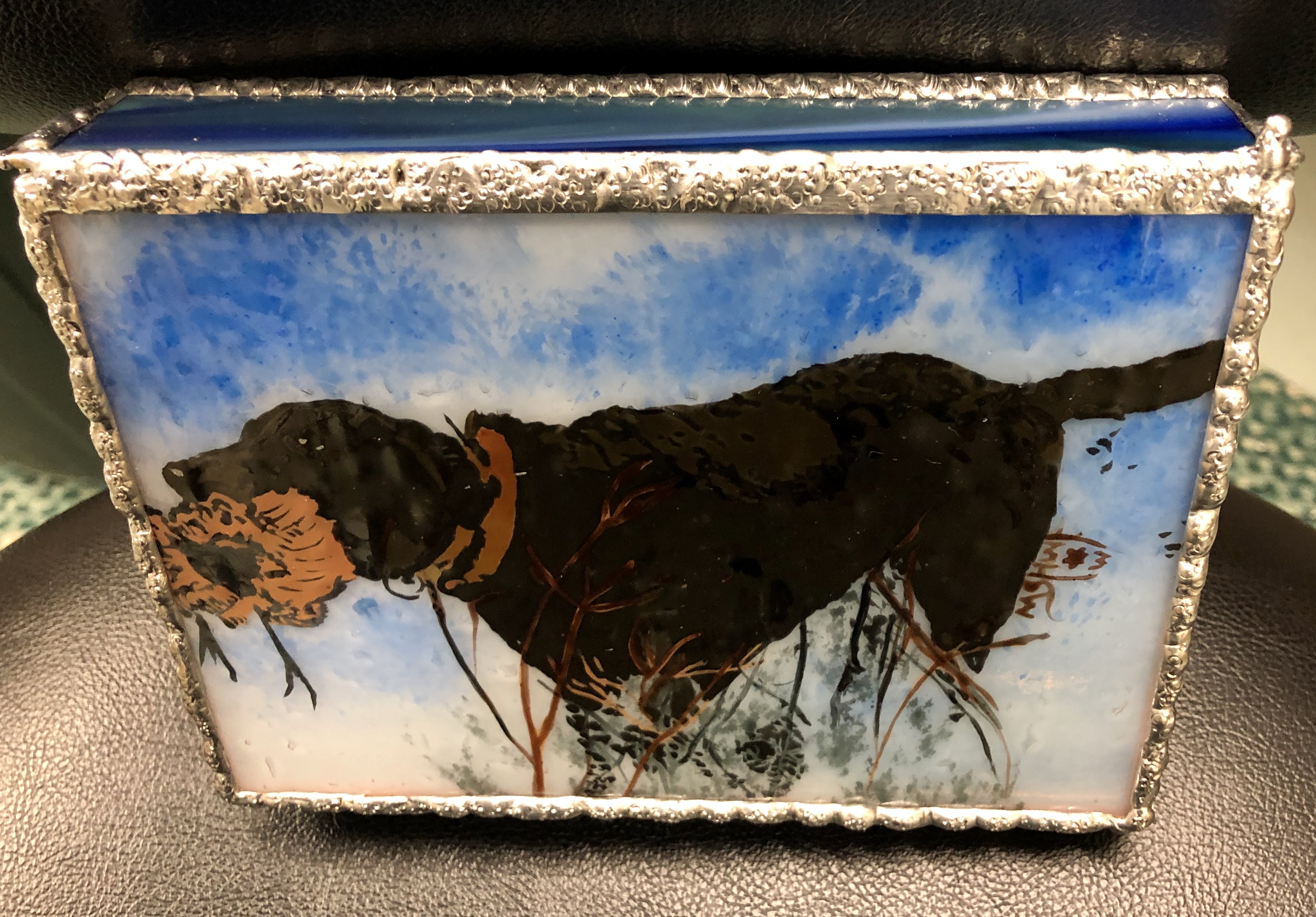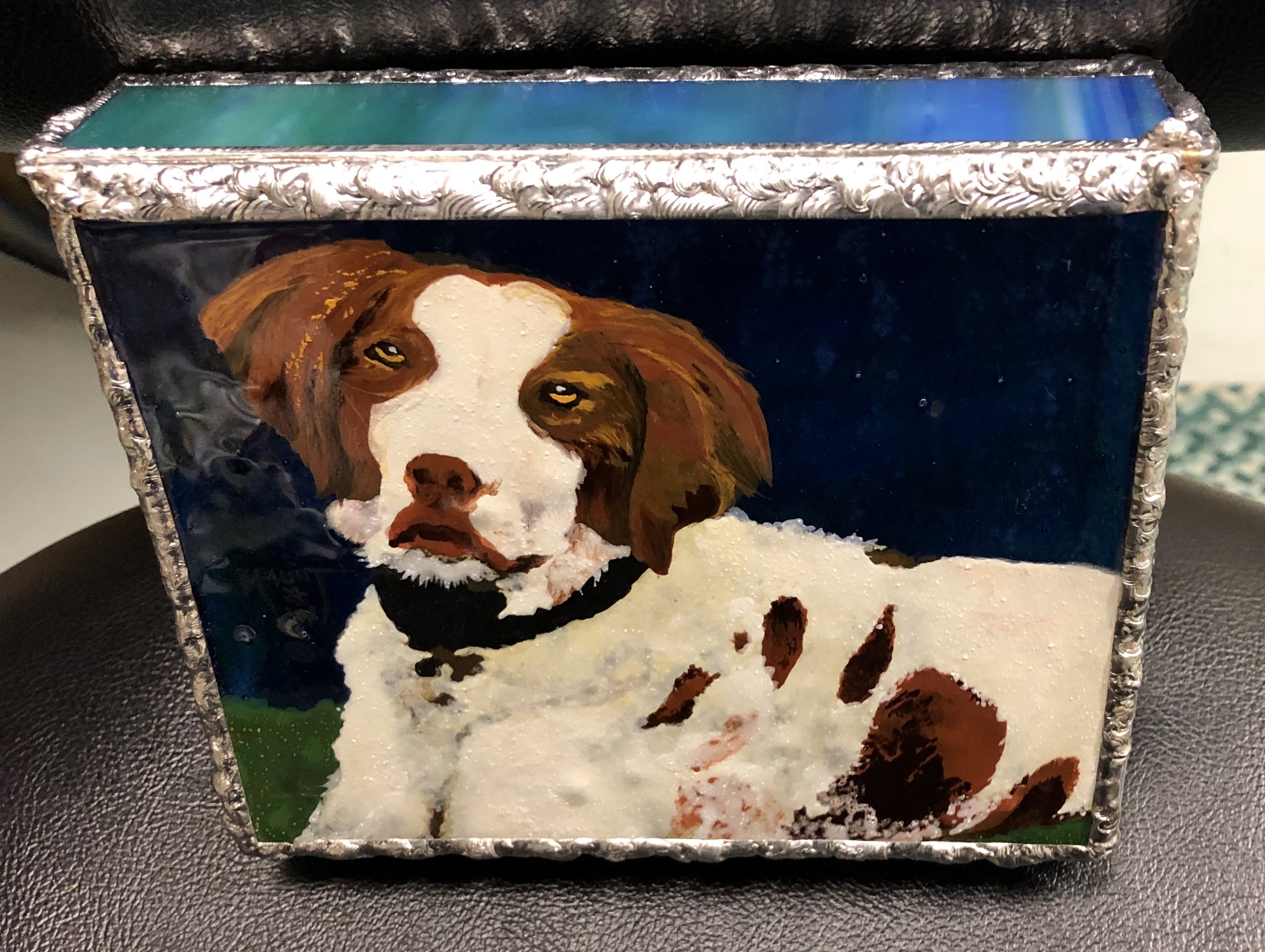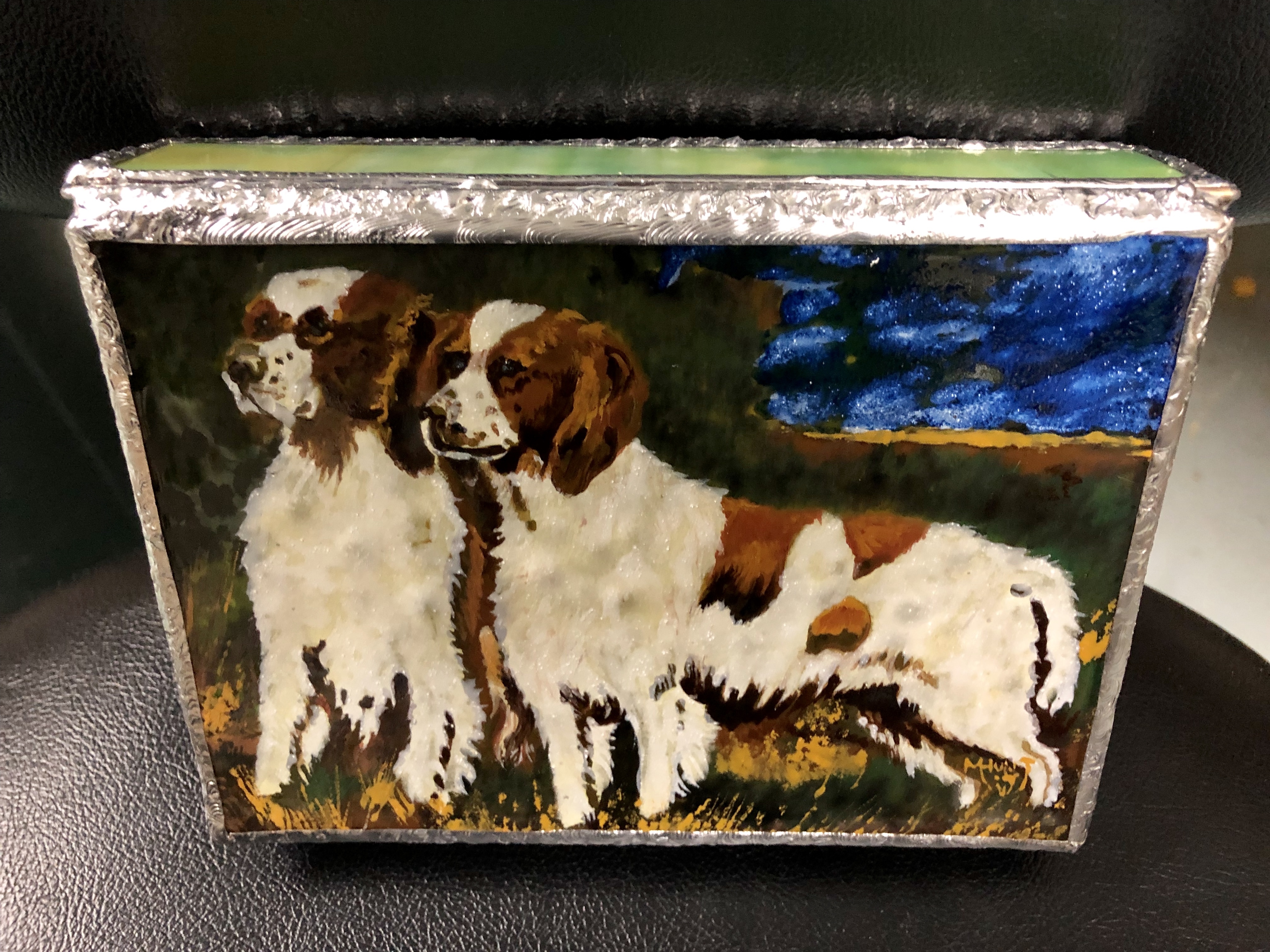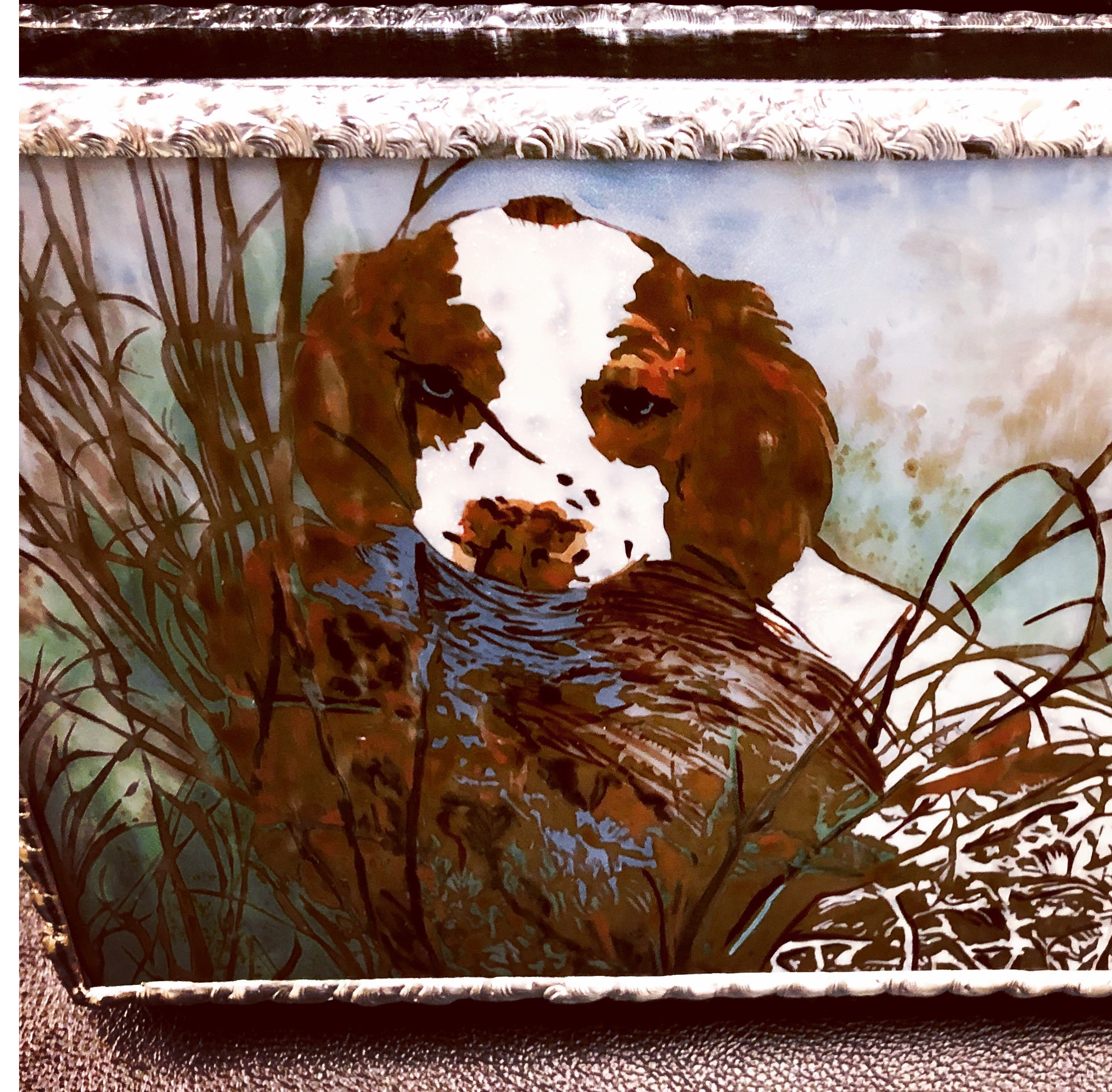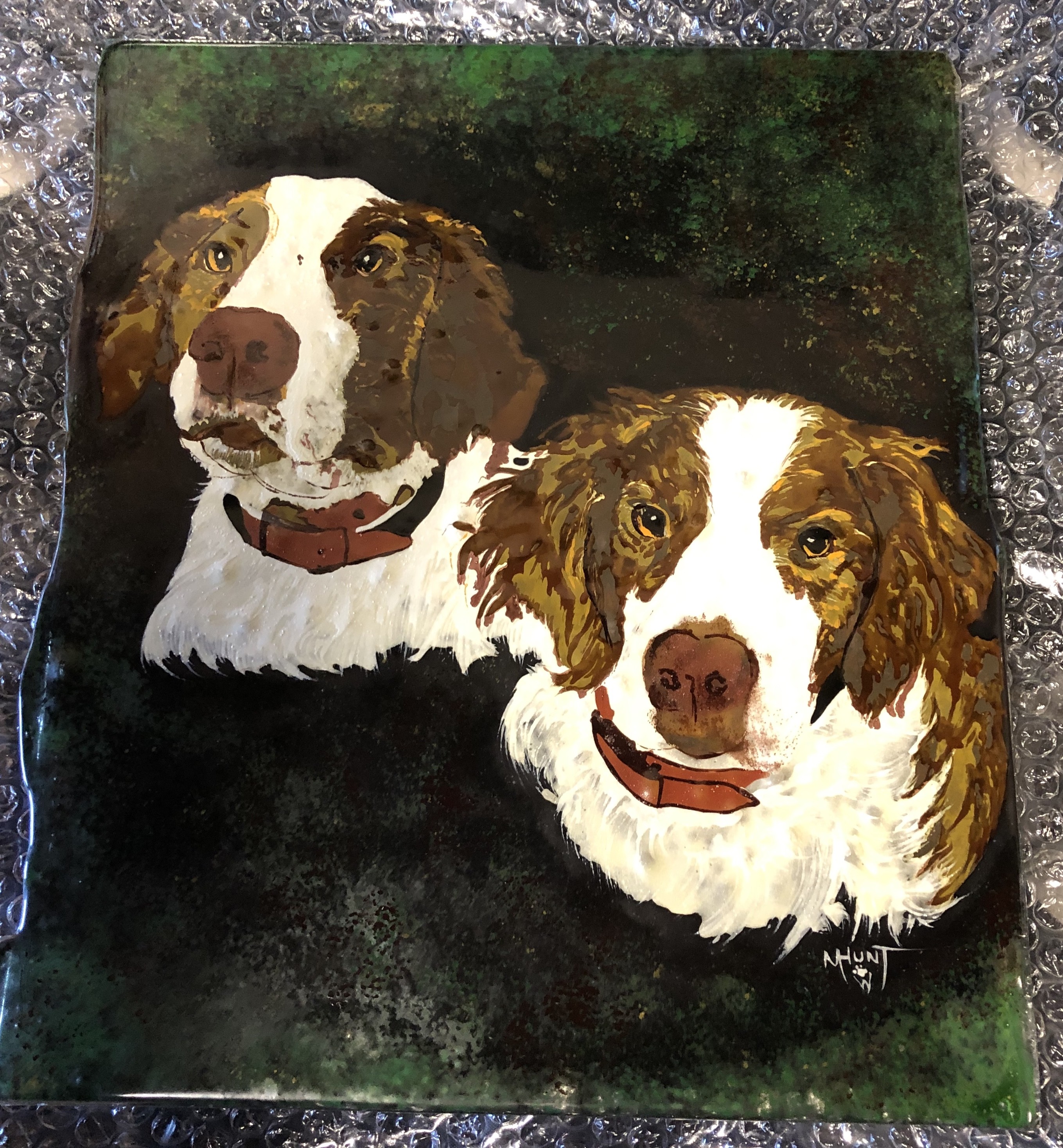 Some examples of special fur babies, that the hunters have had special order made, when they visited the area and found me. The process is simple. Discuss the size box or portrait glass size and get me the image you want me to work from. Give me all your contact information and pay then I will progress report the process and send it along when the project is completed.
We had surprised and happy wives.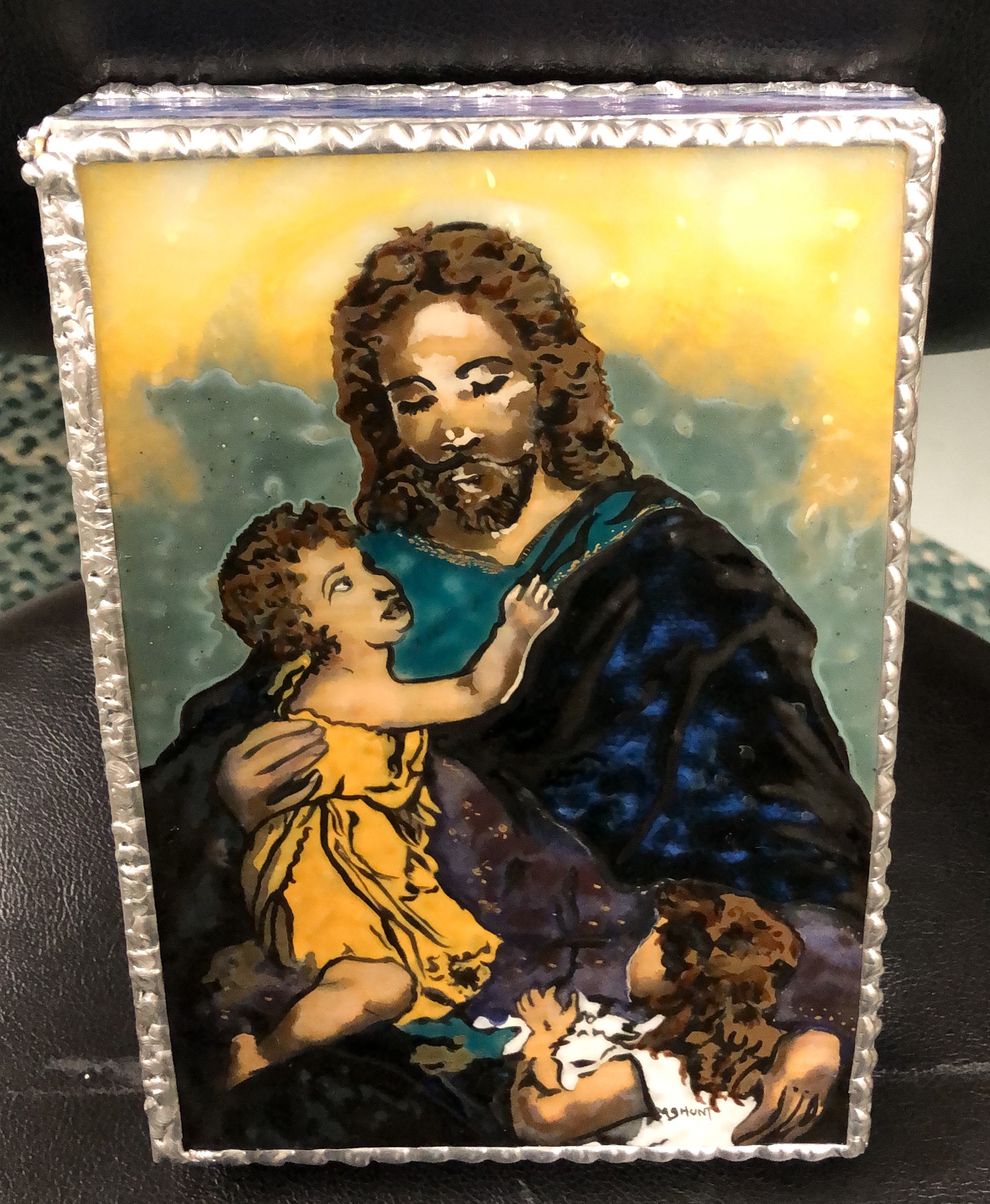 ANY design seen on glass within this site has been built using crushed glass. The crushed glass is layered and kiln fired to melt together and blend into the final picture. These are Old Master techniques that Museums seek. Mary's work is collected in Museums and in Private collections across the country.
Do not mistake them for hobby craft painting as seen on stem ware or glasses. It is not the same process.
Draped Bowl comprised totally of glass with, vitreous enamels. One method to create a design that permanent to the piece for firing at high temperatures in the kiln. This piece is in Dakota Prairie Museum in Aberdeen, SD in their permanent collections. ~ Mary S. Hunt ~ Artist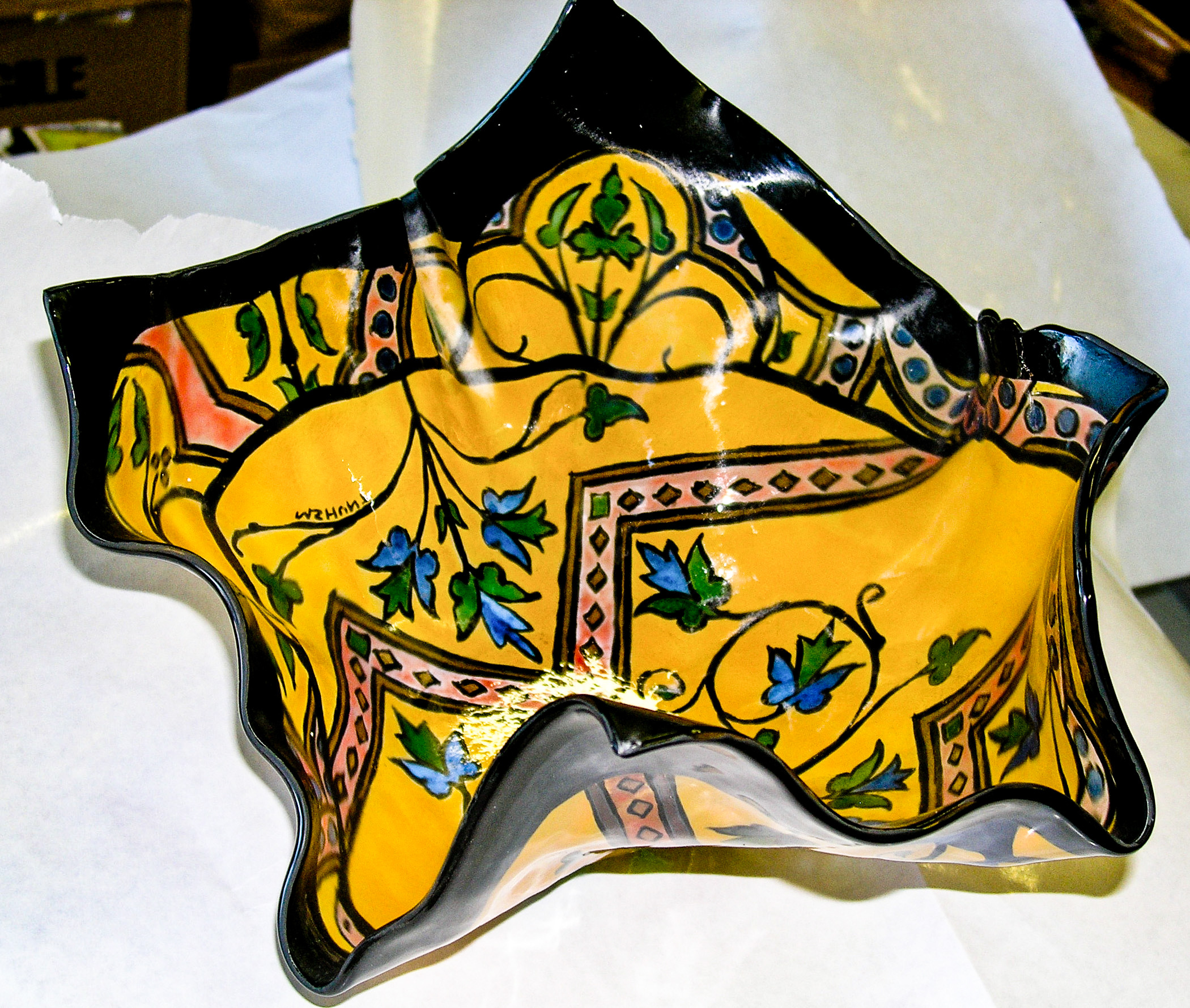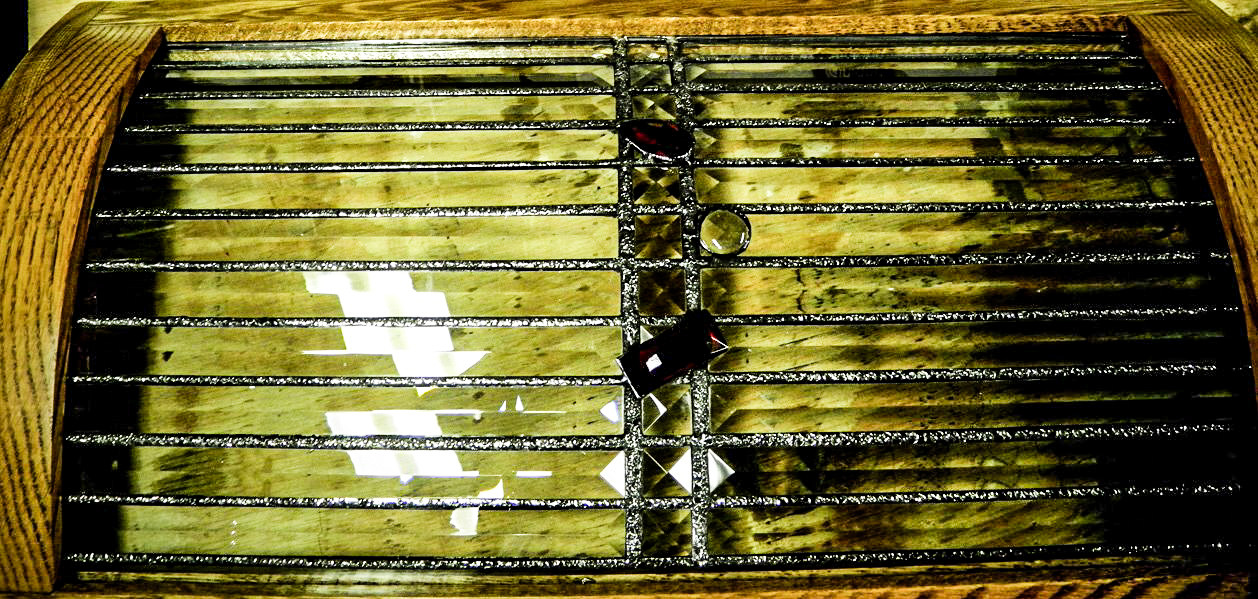 Repairs~
This box lid had been crushed. The original had been a pressed domed glass that is no longer available for purchase.
Working with the client, we decided to make the lid using bevels and glass gems evoking a Treasure Box style, now an heirloom.
Client, ecstatic with the end results.
Animal Portrait~
"Mighty Mo" in oils.
Client provided pictures to render her K-9 in her preferred style of portraiture~traditional, we used oils.
She is so pleased with the results!