This page is showing some of the vast possibilities of custom work.
If you see a piece that sparks an idea from your imagination, yes ..this can be produced!
Displayed are works of Mary Hunt's.

Anyone displayed in The Stagecoach Gallery is approachable for custom work, do not hesitate when you see someone's style that speaks to you and would make you so happy but, with a different subject.

Ask about any work and any Artist associated with the Gallery.

Turkey Platter is created totally of glass. Layers of glass powder make the image appear then a shallow sag created the shape.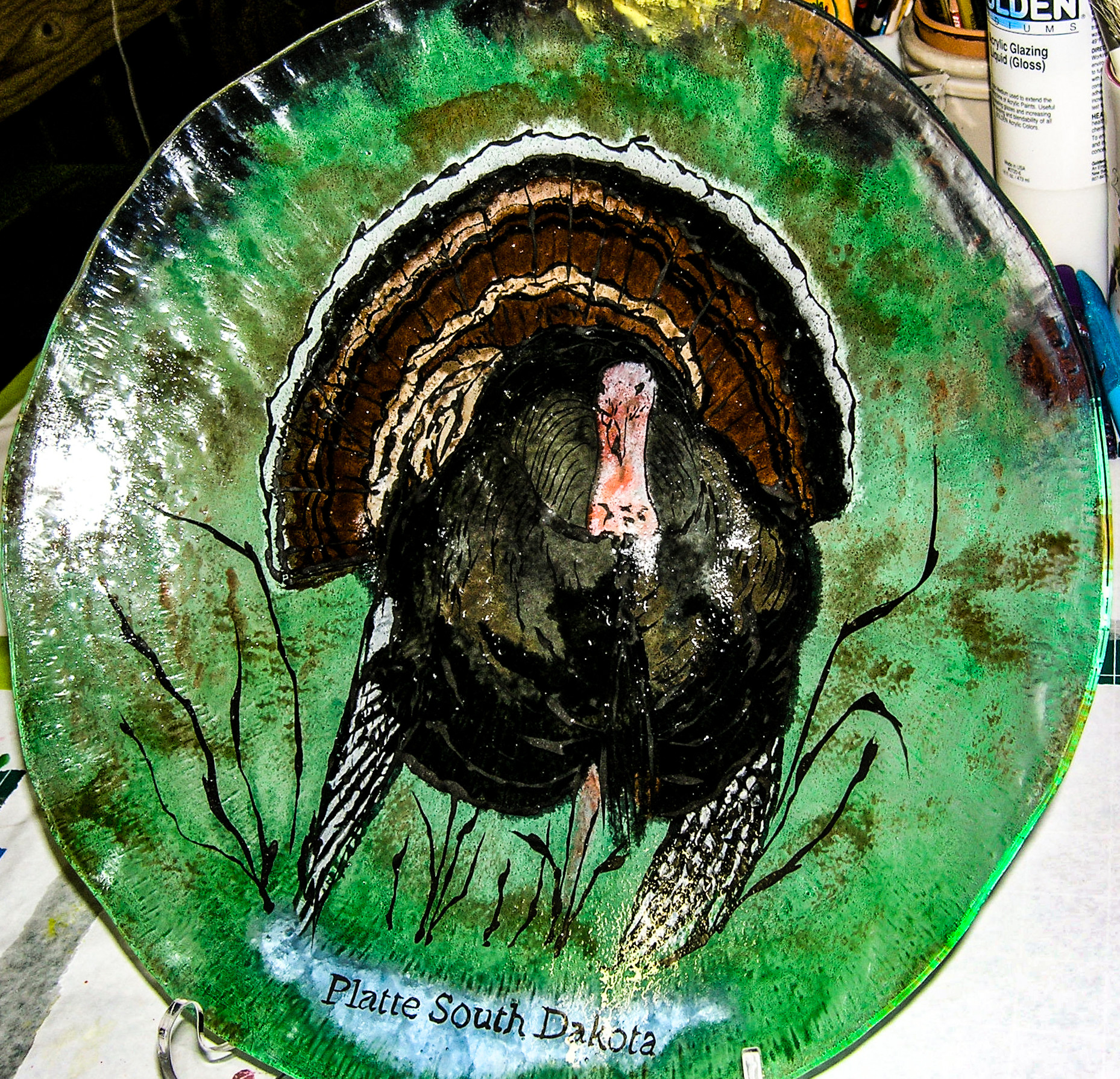 Vitreous staining is a different method that uses crushed powdered glass. All fused in the kiln and sagged to shape.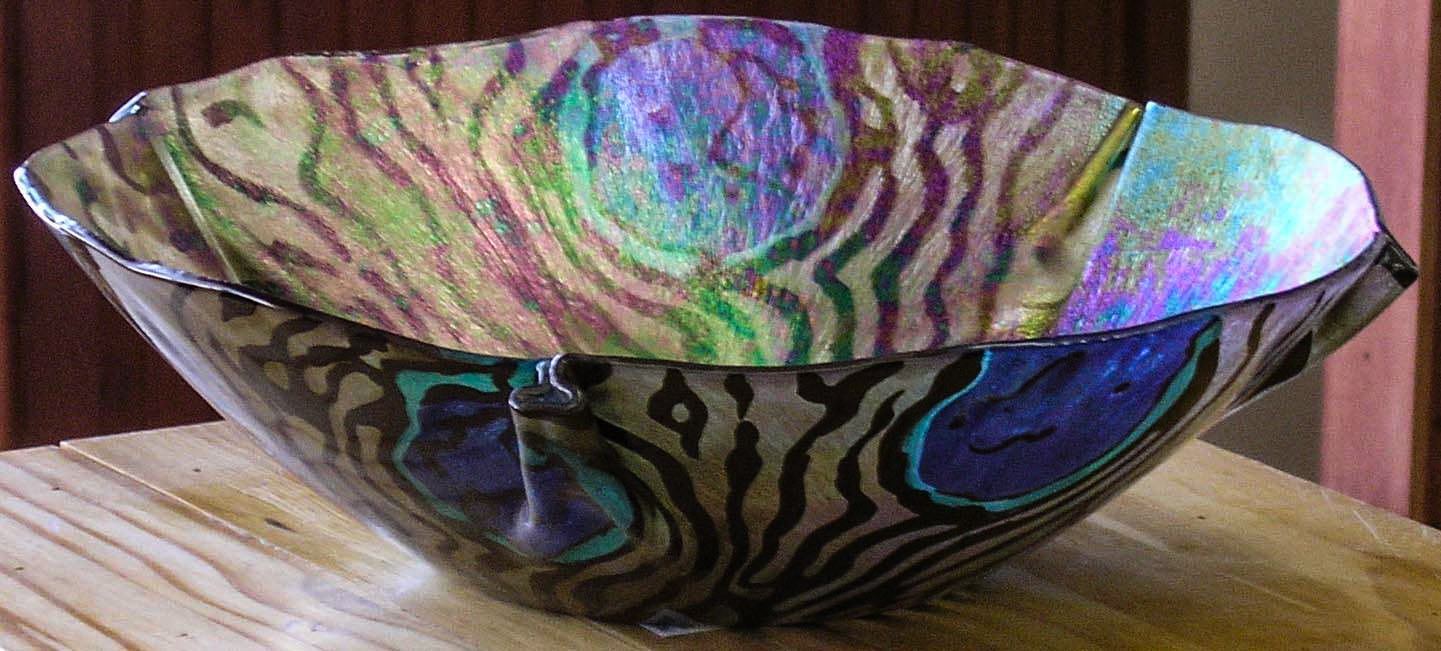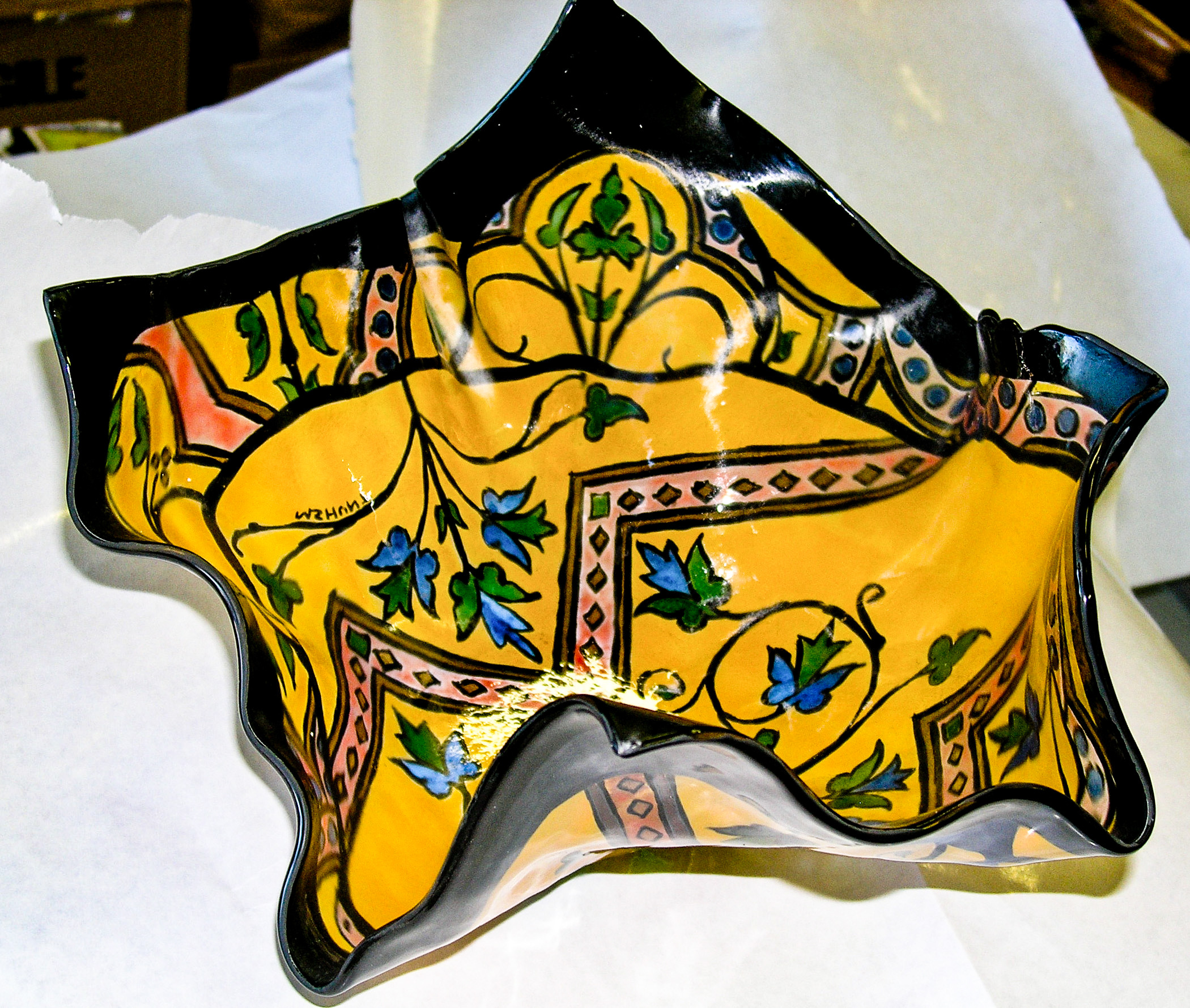 Vitreous enamels is the same technique as vitreous stains, only fired at a much lower temperature in the kiln. (This piece is on permanent collection in the Dakota Prairie Museum in Aberdeen, SD
Tiffany style lampshade using a reproduced pattern of Tiffany, not to scale for the pattern. This has been reduced per customer request.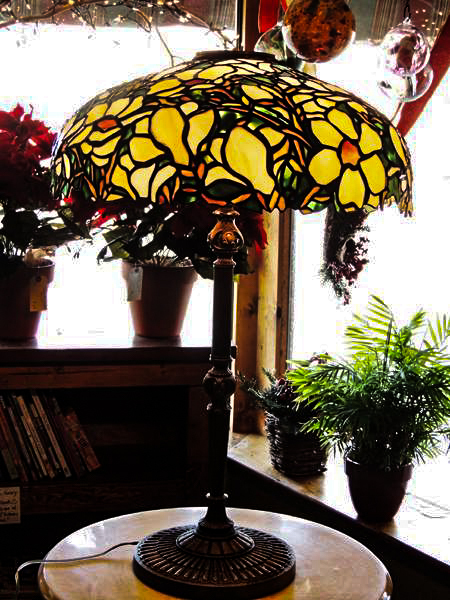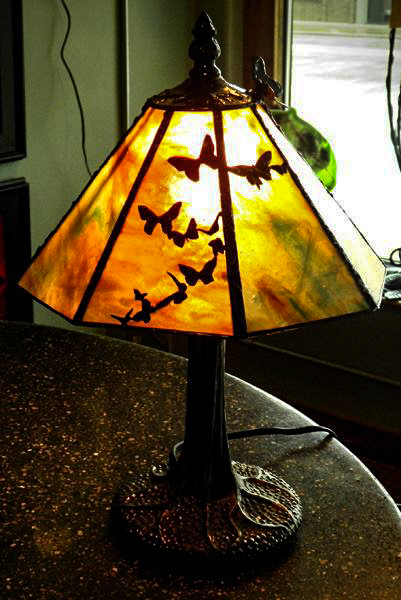 Flat panel shade with copper cut out shapes flying on the inside of the shade. Making this a reverse shadow shade.
This domed box lid came to me crushed out. After discussing the options with the client we decided to create a treasure box style lid. We used bevels and finished the look with gems and decorative solder sculpting. For a STUNNING heirloom!
Client satisfied.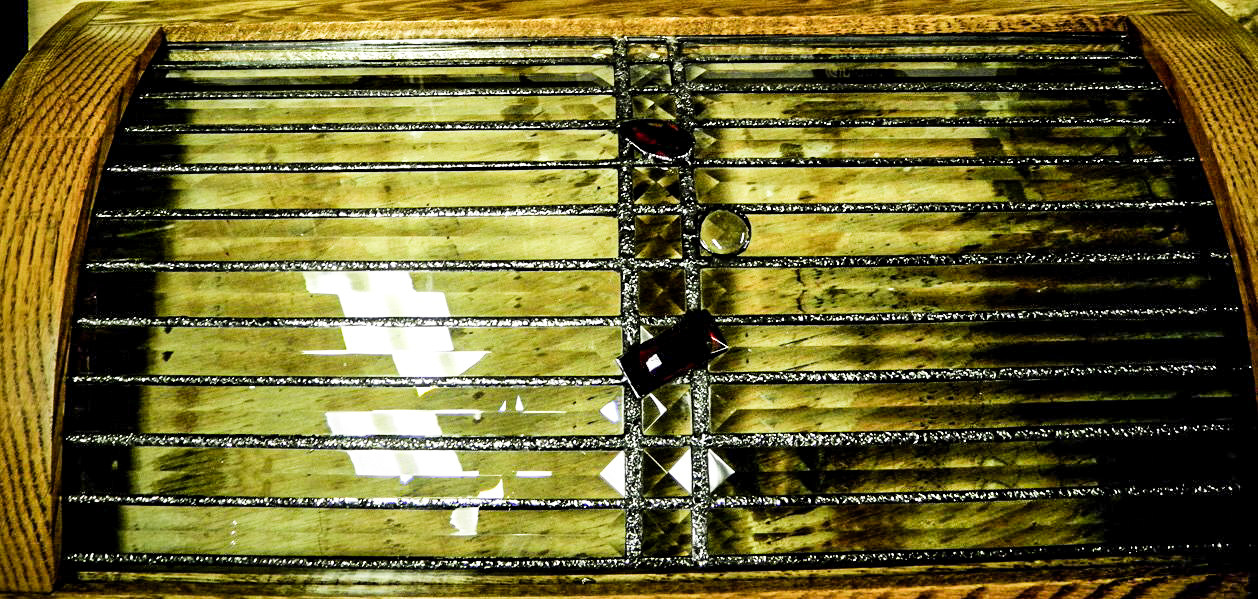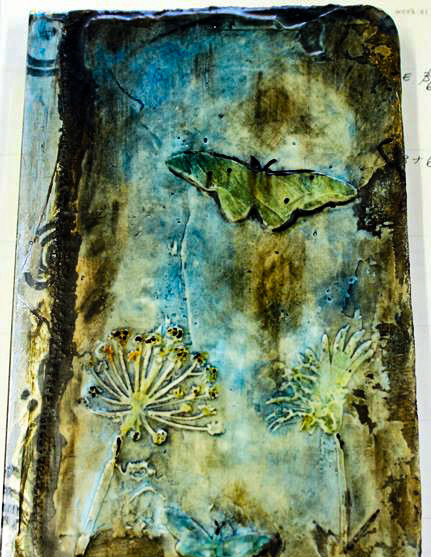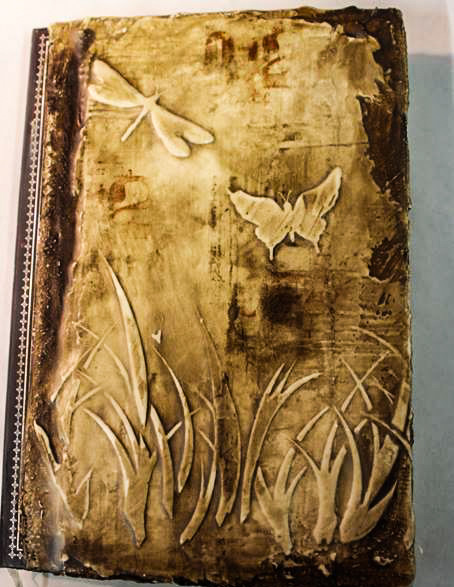 Hand crafted journals are a super option for special collections and gifting.
These covers are Encaustic. A wax rendition of a painting.
"Portals".
The medallions of this piece are fused.
Then set in flat panels that are locked into the metal hand forged frame created by Master Metal Smith~ Wade Brooks of Matthews, VA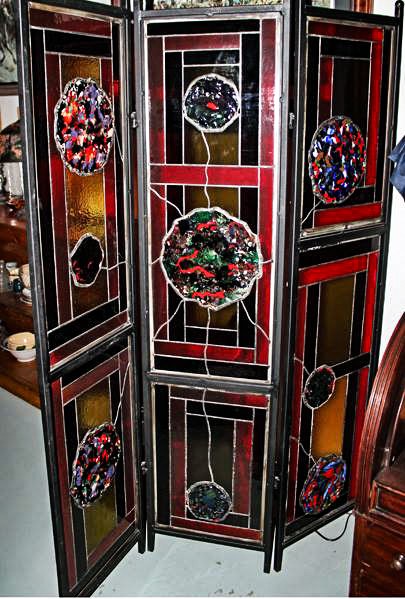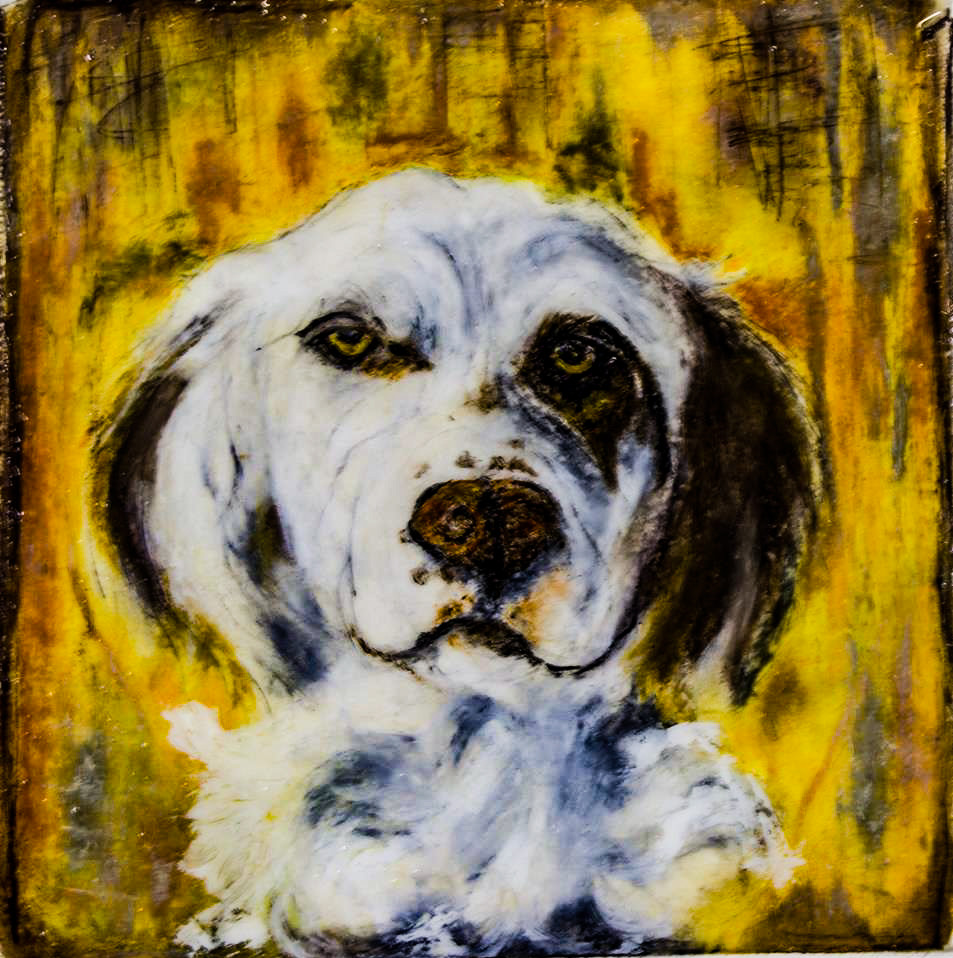 Portraits, Animal or Human, I generally render in Oils, unless specified different.